Wheel of Fashion Trends
Wheel of Fashion Trends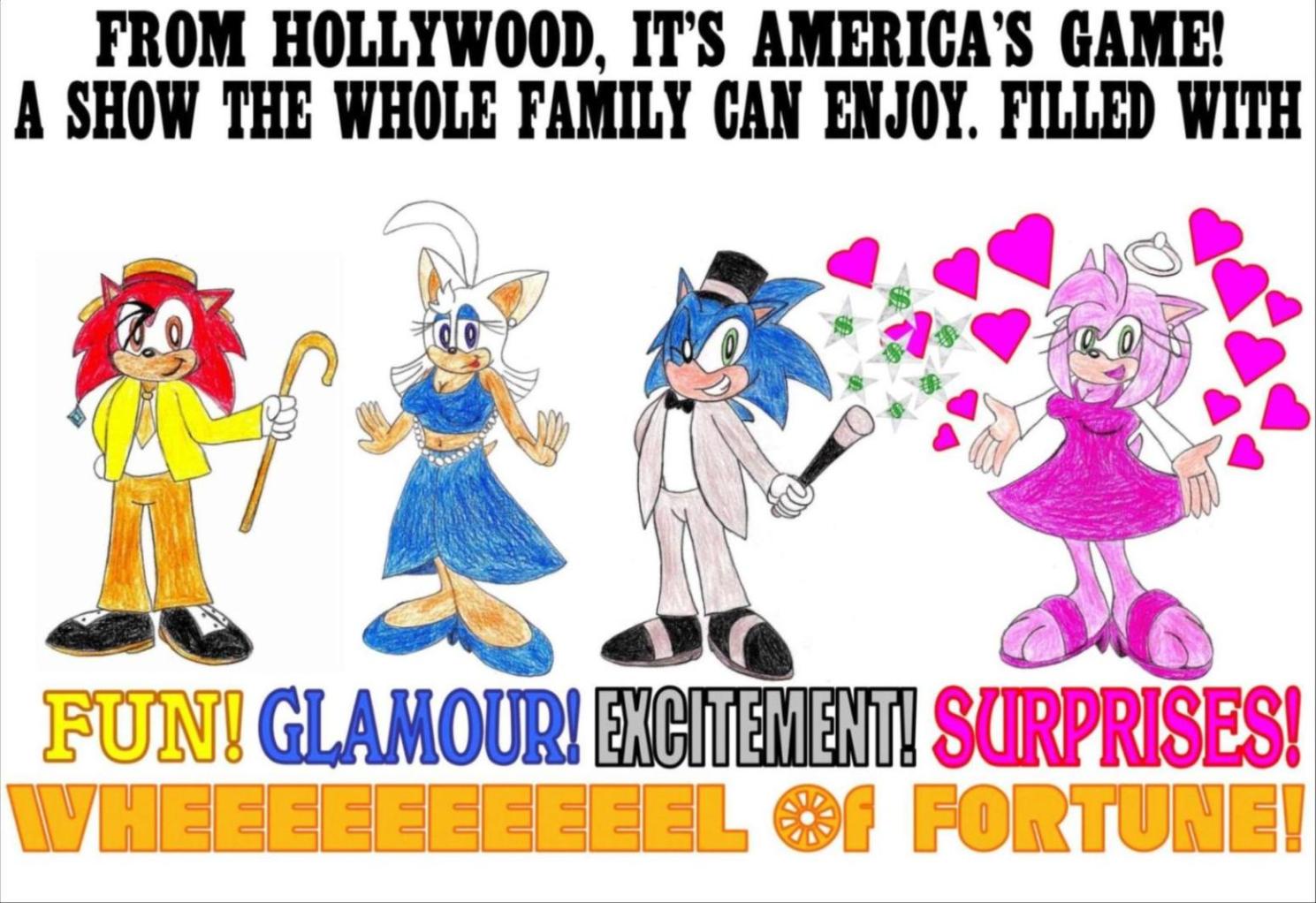 Description
For my 1775th deviation, I decided to have some fun with the Wheel of Fortune intro used from 1992-1994 and have some Sonic characters here. Since I didn't want to use the 10th anniversary intro (as we're way past that milestone already), I used Charlie's 11th season intro instead.

Now for the fashion part, I gave (from left to right) Berlin, Russie, Sonic, and Amy outfits based on what accessories the $1500, $2500, $5000, and $3500 spaces had respectively.

Now if you're wondering what happened to Russie's wings, don't worry. She shrank them for this occasion. As for Amy's tiara, yes, I doubled that as a halo. What a lovely angel she is!

This was drawn for all my fellow Wheel friends here and at other sites.

This was also drawn for Charlie O'Donnell, someone I was very lucky to meet in person. May his spirit help the show continue on.
General Info
Comments
1
Media
Colored Pencil / Crayon
Time Taken
Reference