June 23 Years Later
June 23 Years Later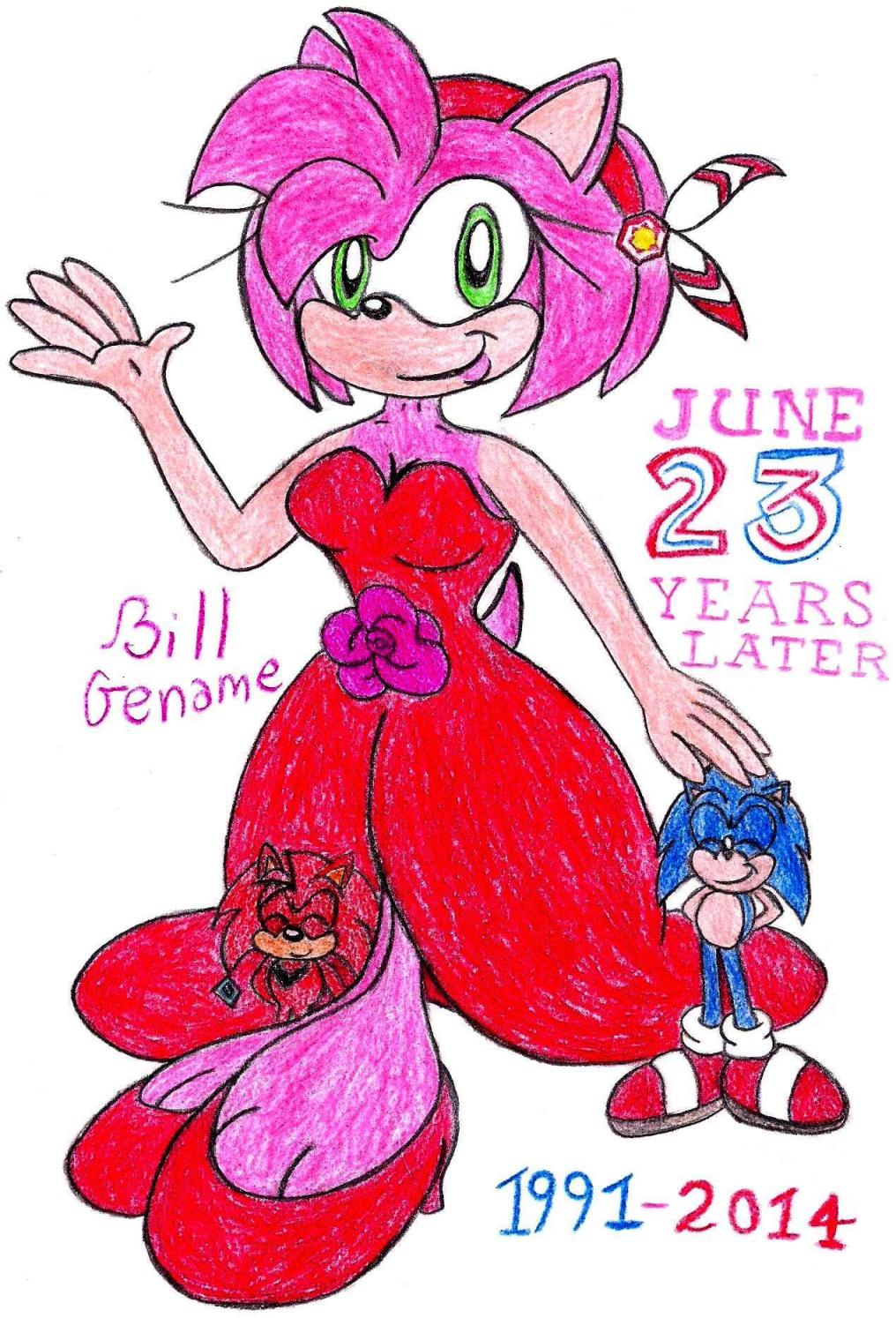 Description
Yep, on June 23, 1991, the first game in the Sonic series comes out for the SEGA Genesis, and here he is 23 years later, still going strong. Sonic has touched the hearts of many video gamers such as myself, but he has also touched the hearts of those who are lucky enough to have met him personally. Two of those lucky ones are Amy Rose and Billy Gnehm. Since Amy and Billy are close to each other as well as Sonic, they have paired up with the blue boy for this special drawing. Amy's birthday also falls on the 23rd - of September that is. Nonetheless, she's here to keep in spirit with 23, and in giant size just to please Sonic and Billy. The closest thing that Billy has to 23 is that his birthday falls on the 2nd day of the 3rd month (March 2nd), but to him, at least it's something.

Now apart from her increased height, Amy is also wearing the red dress she wore in the 14th episode of Sonic X, but there are a couple things that are noticably different.

One, she is not wearing her white undershirt, let alone her gloves. I wanted to see how she would look without them.

Two, this is the first time I drew her wearing the Warrior Feather she wore in Sonic Adventure 1. I am very likely going to update the ref seen above to include that because I gotta tell you that she looks lovely when she wears it.

Even if Amy looks as if she's stealing the show, Sonic and Billy both feel that she's not. They're just glad that she's with them to help celebrate Sonic's 23rd anniversary.

Happy 23rd, Sonic!!