Sonic Boom: Amy's Got a Brand New Dress!
Sonic Boom: Amy's Got a Brand New Dress!
Sonic Boom: Amy's Got a Brand New Dress!
by
germanname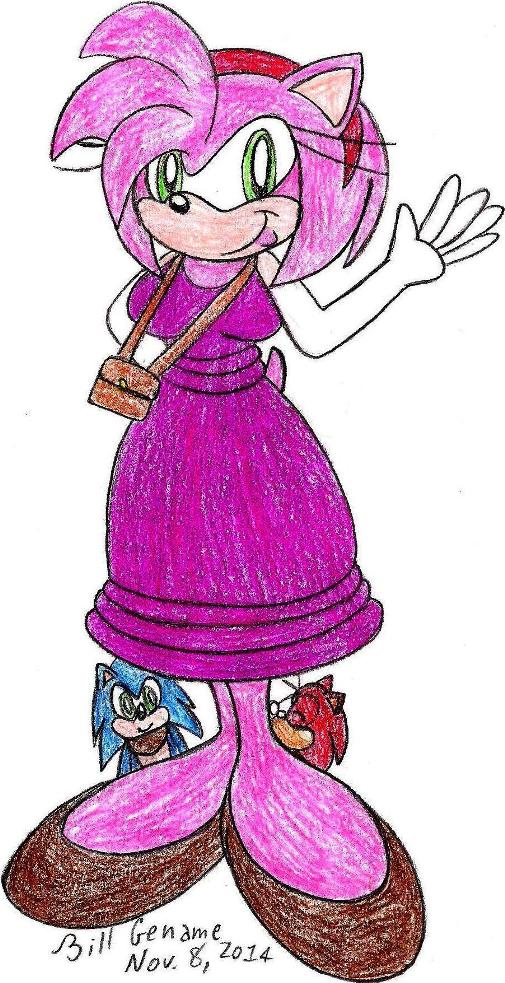 Description
Well, I am sorry to say that I was unable to tape the premiere of 
Sonic Boom
 this morning. The good news is that my aunt taped it for me, and I got to see it online. Here's the full episode for those who don't have cable as well as for my fellow Dish subscribers who were forced to miss out. Oh, and by the way, that includes you, :devcaseydecker:.
:D:dance:
https://vk.com/video94067288_170716161
Anyway, I noticed that at the end of the episode I saw a promo. One of the clips in the promo showed Amy in a fuchsia-colored dress and chocolate-colored heels. I knew right away I had to draw her in this.
As I was drawing her in this dress I decided to make her a giantess and threw in Sonic (first time drawing Sonic in his 
Sonic Boom
 style) and Billy.
Here's a better quality version of the promo.
https://www.youtube.com/watch?v=lAcgiZXFPXA
From the looks of it, Amy's going to be wearing this beautiful dress next week. Whether or not Dish is able to get CN back, I can imagine I'll still be able to watch it one way or another.
So I now got three favorite outfits for Amy, listed below.
The red dress she wore in the fourteenth episode of 
Sonic X
The gymnast outfit she wore in 
Mario & Sonic at the London 2012 Olympic Games
The fuchsia dress she will be wearing in 
Sonic Boom