Shocked mermaid - drawn using chalk
Shocked mermaid - drawn using chalk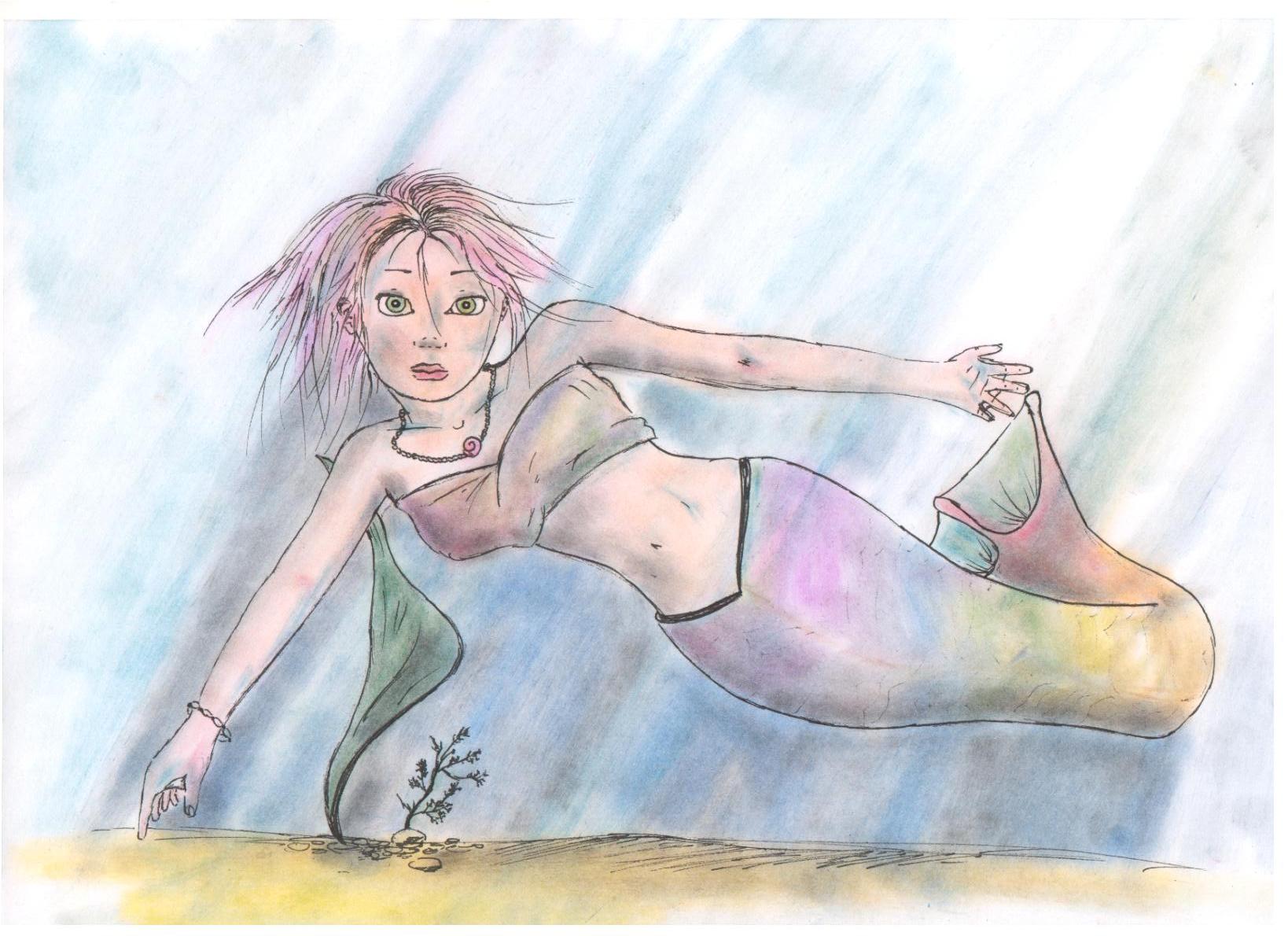 Description
The name isn't very imaginative I know. But it's 5 to 12 and I'm tired.
I coloured a copy of one of my older sketches and I think it turned out reasonably well. Again I used chalk. I tried to make shafts of light cast shadow over her in the water. And yes, I did give her webbed hands.
This mermaid looks surprised and shocked and is veering away from whatever has frightened her. That's the idea I had when I was drawing her. But she might just look like she is all weird and demented ... but it's all part of the plan !! ( ha ha - she says )
I'm pretty pleased with this overall. It took me about an hour and a half at most.
General Info
Comments
8
Media
Other drawing
Time Taken
1 hour 30 mins
Reference
My head!