Adoptables CLOSED
Adoptables CLOSED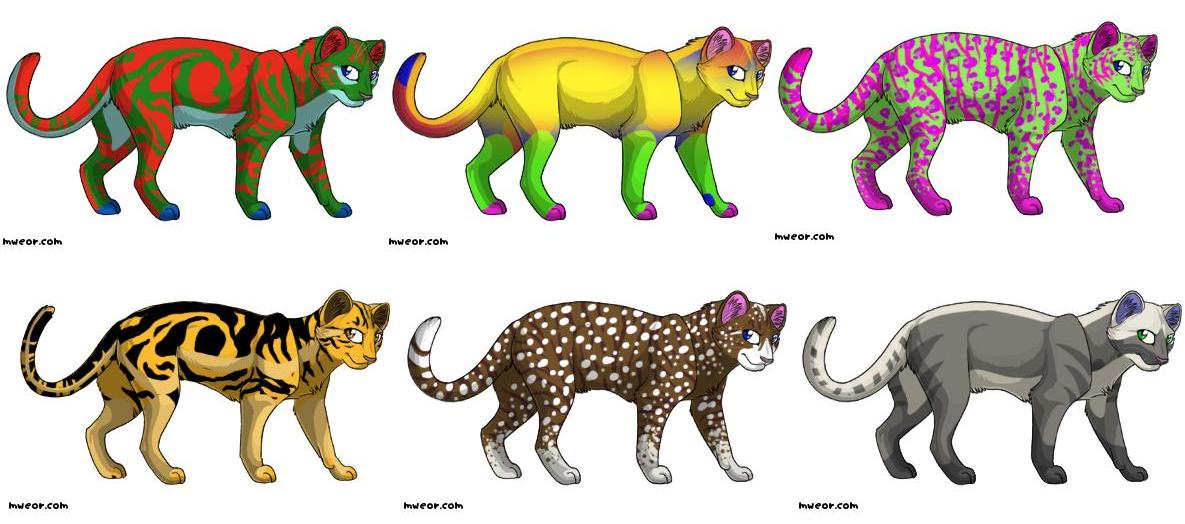 Description
CAT MAKER (C) Mweor--Link to cat maker site-
http://mweor.com
-----
Wow, it's been awhile since I've submitted an adoption! -But I finally did!
RULES:
1. You may adopt only ONE
2. You can alter the designs, make them simpler designs, etc
3. You can add scars, clothing, etc
4. Please do not just adopt them for the sake of adopting.
5. You may NOT change their species
6. Say 'CHEESY KITTIES ARE MY FAVORITE' so I know you read the rules, if you don't say that, someone else can have the kitty that wanted it and said what they were suppose to
7. Fill this out in your comment on which kitty(s) you want:
Name:
Gender:
Age:
Short Bio:
Why do you want this cat:
----
#1 Adopted by: thecompleteanimorph
Name: Tsuiina
Gender: Female
Age: 1578
Short Bio: Tsuii is half-demon, and she's often feared for it. But she's usually kind, friendly, and fun-loving, and her red markings turn black when she's like this. But when her markings turn red, her demon side comes out, and she becomes a heartless and twisted monster. Because of her demon blood, she doesn't age.
Why do you want this cat: It's the only one left.
--
#2 Adopted by: Dogs101
name:rambow
gender: female
age:12years
shortbio and why :i ♥ cats and i love reading warriors and i whant to make a story about them and i whanted her 2 be in the clan
--
#3 Adopted by: Pixiewolf05
Name: Stripe
Gender: male
Age: 4
Short Bio: Stripe was born on June 5th. his parents died after his 5th birthday. When he turned 10, he turned evil.
Why do you want this cat:
beacause he is the best cat in the world!
--
#4 Adopted by: UltimateYoshi1696
Name: Lily
Gender: female
Age: 5 years
Short Bio: A rogue who likes to pick on kittypets and sometimes clan cats. She is very tough and rude, but is also admired by many male rogues.
Why do you want this cat: I dunno xD
--
#5 Adopted by: Akane587
Name: Rainfrost
Gender: female
Age: 2 moons
Short Bio: Rainfrost is a warrior in FireClan. She is a fierce warrior and will do anything to defend her clan.
Why: i've been working on kitties and i'm writing a story on cats! X3 (will submit on DA when i've got enough cats and a good plot)
--
#6 Adopted by: Platypusluver
Name: Snowstripe
Gender: male
Age: 3 years
Short Bio: was adopted by Rivergaze of TreeClan, at 2 years, became a fierce loner
Why do you want this cat: Because I want another OC for warriors and Snowstripe has beautiful markings
--