AkiraXTakumi Daydream
AkiraXTakumi Daydream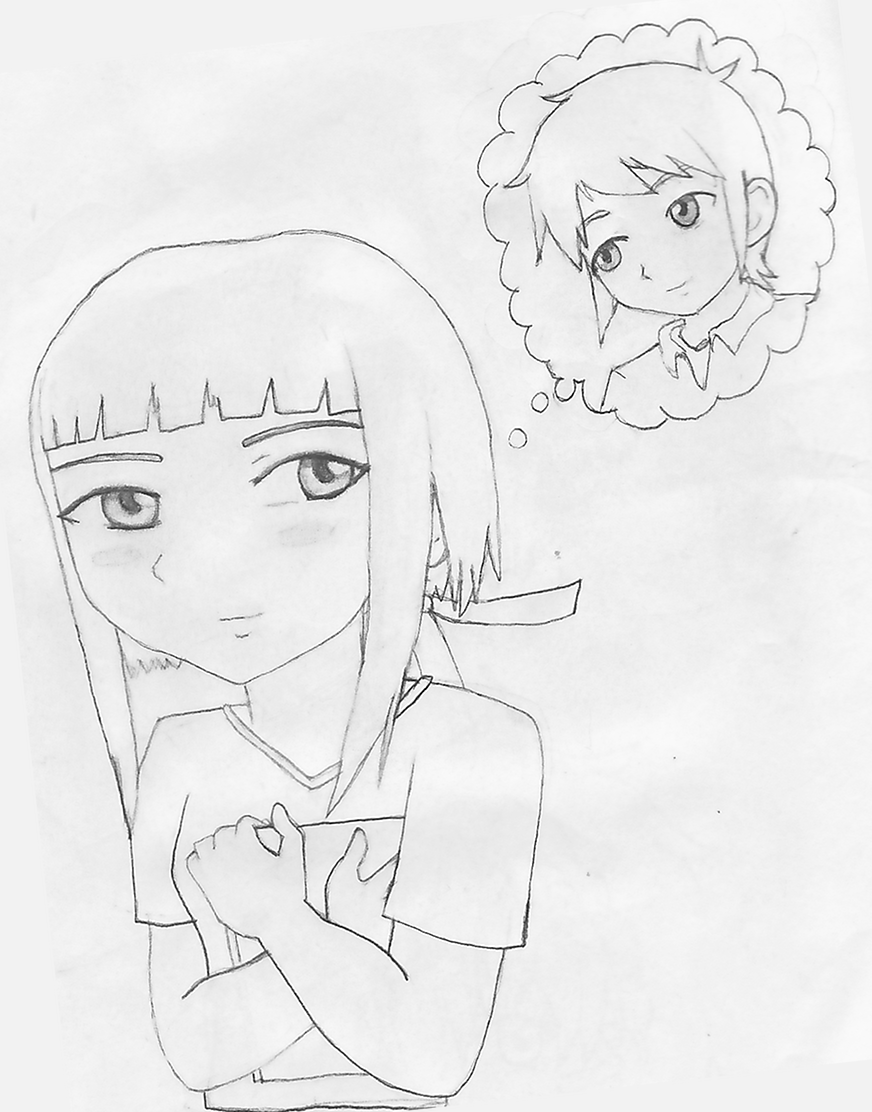 Description
A AkiraXTakumi sketch from Mai-Hime [My-Hime, however you look at it :P ].

In the series, it's noted that Akira took up art [as a hobby and a class] and that she carried a sketchbook with her on occasion. Secretly she sketched her roommate in it while he and everyone was unaware of that fact. Of course---up till a certain point in the series [one for Takumi, near the end for the rest], she was a he, and it would have probably been a bit peculiar to reveal the subject up to those point.

Anyways, to end some rambling before it gets too of course, the sketch is portraying Akira thinking over the subject of many of her sketches in the sketchbook she just happens to be carrying, and vividly daydreaming about that same subject with a smile and a bit of rouging to the face.
General Info
Comments
0
Media
Graphite pencil
Time Taken
Reference