Variety
Variety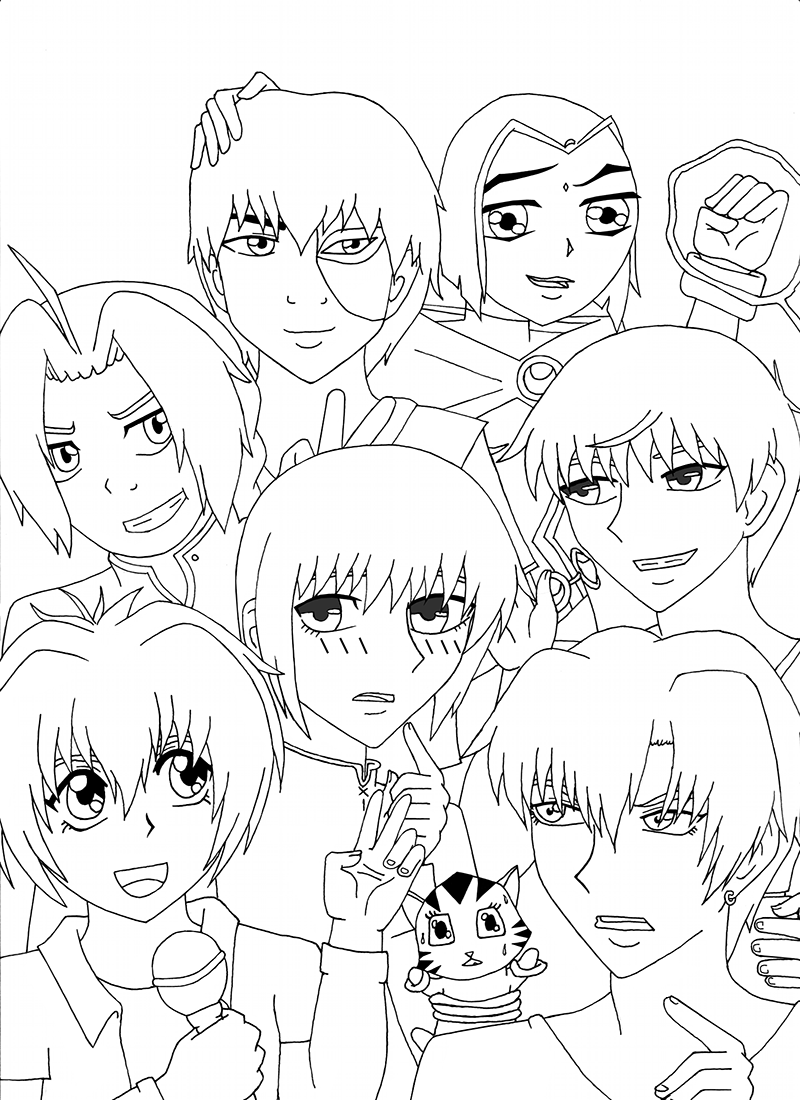 Description
I've been working on this for a good month or more--in stages anyways. I started out with a rough draft, traced it all onto tracing paper, and then inked the outlines.

The premise of the sketch/line-art:

I wanted to get all of the characters I've been focused on (

or obsessed with, choose your poison

) into one drawing, and this idea popped into my idea. While getting a little ZuRae (

Zuko/Raven

) action in in the background (

notice her hand in his hair, him looking her way?

), I fit in a goofy grinning Edward Elric, a snarky (

and somewhat teasing

) grinning Kyo Sohma getting some kicks out of a startled Yuki Sohma, with the foreground being Shuichi Shindou singing about his Yuki (

hence why Yuki Sohma-kun is looking a little unsettled

), while being lectured about that by Eiri Uesugi (

Yuki, I strangely have come to prefer his real name vs. the pen name

). That little chibi kitty that just happens to be floating in place by Eiri's shoulder? A distressed little Beast Boy in chibi kitty morph. Raven's wrangling him in with her powers, all the while saying: "

here kitty, kitty--kitty.

"

The little chibi BB was a last minute addition. It kind of adds to the silly humor. The other bit of humor (

from my perspective anyways

) is the whole Yuki name tie-in of course Yuki Sohma would feel unsettled if some other guy was singing supposedly only for him. Of course Kyo Sohma would get some satisfaction at seeing Yuki feel awkward. And---of course Eiri's going to get angry at Shu-chan for singing like that in the first place.

Raven, Beast Boy (as a chibi kitty), & Teen Titans (c) Glen Murakami & CN, Zuko & Avatar (c) Bryke & Nick, Kyo & Yuki Sohma and Fruits Basket (C) Natsuki Takaya, Edward Elric & Full Metal Alchemist (c) Hiromu Arakawa, Shuichi Shindo & Eiri (Uesugi) Yuki & Gravitation (c) Maki Murakami. That's a list.

Edit: the original sketch was too big for my scanner to handle, so a lot had to face being sacrificed to fit everything else in. Just thought I'd mention it.
General Info
Comments
0
Media
Other drawing
Time Taken
Reference