Last Unicorn
Last Unicorn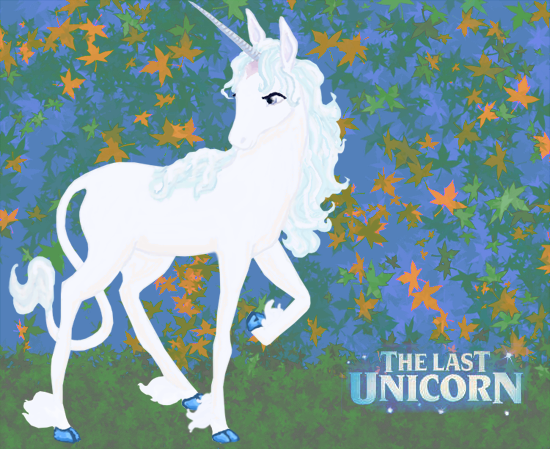 Description
PLEASE READ!!!
Due to one individual who could not give a proper reason for marking a picture of my down, I have decided to insert this on several of my works to get a point across.

If you cannot bother to put a constructive or valid criticism on my artwork, don't bother to post anything. It grates me when somebody has to flame something without giving a reason. It's disrespectful and obviously very juvenile. You know---the kind of thing a little kid would tend to do, so don't sink to that kind of level of intelligence. Please be constructive! THANK YOU!
This is a fanart image I did a while ago of the unicorn from the
Last Unicorn
. I started this while I was using a different processor some years back, and was neglected on a backup disk until recently. I decided I couldn't let this sit around any longer, and made something f it. Not my best graphical work, but I appreciate the semblance to the character enough to put it up.
The
Last Unicorn
is an animated movie in an anime-esque style, done in the early 1980s. It is based of the novel by Peter Beagle.
General Info
Comments
2
Media
Other digital art
Time Taken
Reference