Shigure on Ebay COLOR
Shigure on Ebay COLOR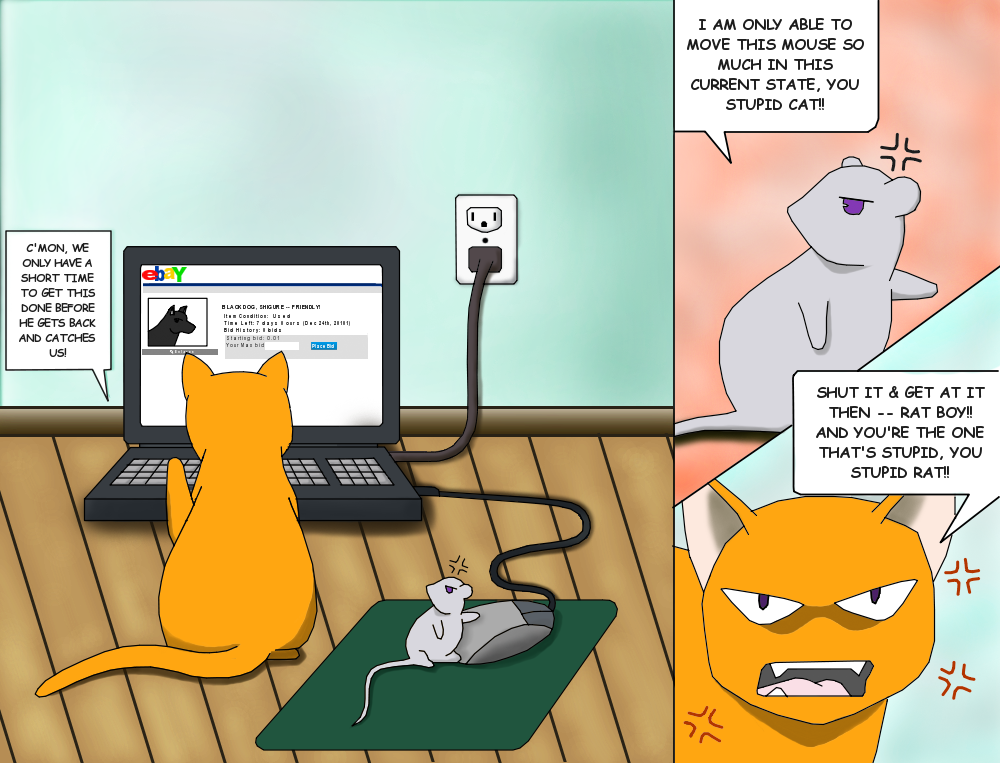 Description
PLEASE READ!!!
Due to one individual who could not give a proper reason for marking a picture of my down, I have decided to insert this on several of my works to get a point across.

If you cannot bother to put a constructive or valid criticism on my artwork, don't bother to post anything. It grates me when somebody has to flame something without giving a reason. It's disrespectful and obviously very juvenile. You know---the kind of thing a little kid would tend to do, so don't sink to that kind of level of intelligence. Please be constructive! THANK YOU!
I got the idea from a silly little comic strip with two cats putting a dog on eBay that I saw a while back. I thought it might be hilarious if Shigure did something stressful enough to the two Sohma boys to have them stuck in their transformed state creatures that made them work together to come up with something that would be a proper payback. Hence--- Shigure is up for bids on Ebay!

This started out as a lineart project, which I later got around to coloring. I used Photoshop to add the coloring.