Colours Of The Wind
Colours Of The Wind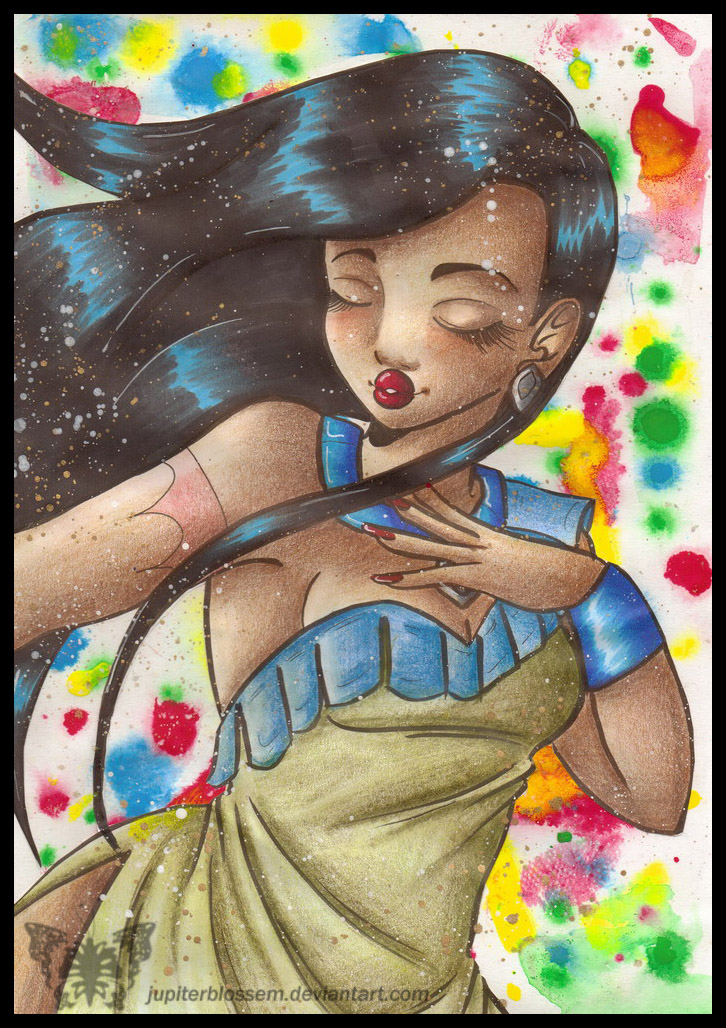 Description
I've had that song stuck in my head for ages now! :XD:
Pocahontas, for
a contest on DA!
Pocahontas was my favourite Disney character as a child! I had a big, fluffy raccoon toy and I used to pretend to be her! X3! When I lived in Wyoming, there were a lot of Native Americans about, but they were rather sad because they had to do there dances for show and money....:(
I never really liked John Smith, though. If she'd have been ugly or a man, he would have shot her! :O
The background is paper I wet, then dripped acrylic inks onto! X3!
You know what I like best about Pocahontas....her top lip is bigger then her bottom lip! :love:
Commission Info!