Try THIS on For Size!
Try THIS on For Size!
Try THIS on For Size!
by
koopa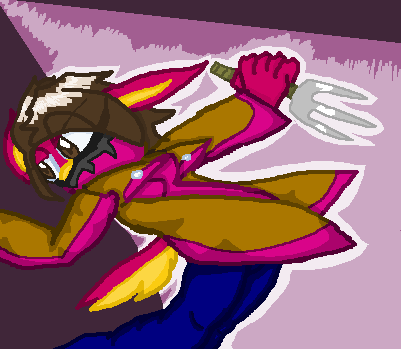 Description
Bridgelina: Hoy ya, doges.

Oh, yeah...another OC I forgot to mention. Actually, she's not an OC at all. She's me. I suck. Thank you very muchly.
Now, she's in Sonic Form. She's a dingo. Yeah. I also prove to be "original". Original my @$$. :|
This thing took three hours to do total. Maybe a little more, a little less, not sure. But it did take a while. I hope it's worth it. Although I don't watch anyone here, I hope whoever sees this actually likes it. Really. I worked hard, and this is the result.
This is my final drawing for the year, too. Happy New Year, once again.
Go nuts!
Bridgelina (c) me, stoopid. Lolz.
:D
General Info
Comments
2
Media
MS Paint
Time Taken
3 whole hours!
Reference
Nada. Tee hee hee. <3