Everything that I love is Gone...
Everything that I love is Gone...
Everything that I love is Gone...
by
koopa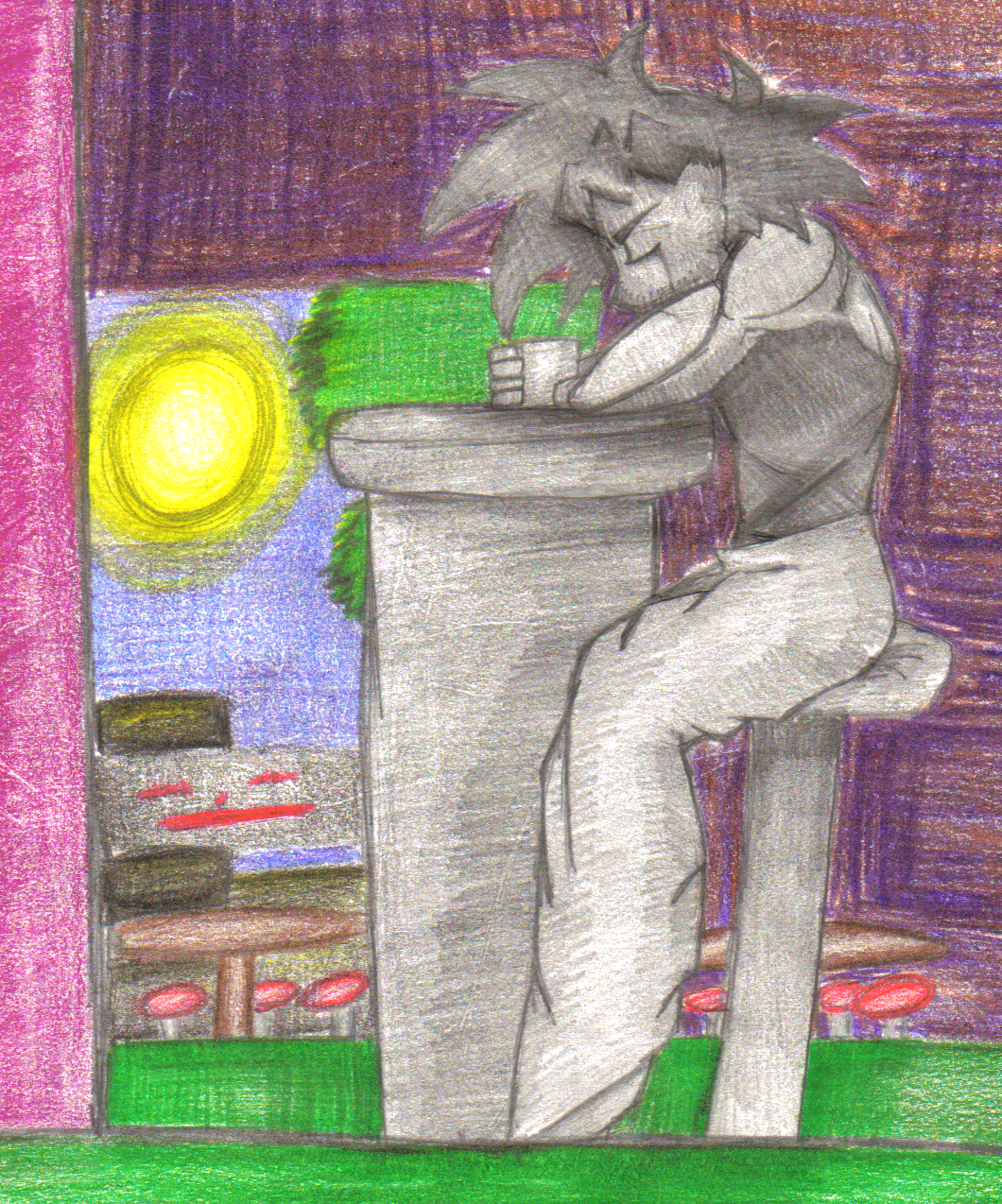 Description
Haha, couldn't sleep. |D Though... I don't think that's really a good thing, but whatever.
Anyway, this is Turles. Not Goku.
If it were Goku, he'd be happy and drunk. x3
Aww, someone must've broken Turles' heart... And he killed them as a result. :O And after realizing what he's done, he's decided to get drunk until someone calls for him to be arrested.
Or it could be whatever else. Truth is, I was listening to The Bartender song (by Rehab, of course), and I decided to base the story around the plot of that song. So, it could be whatever you want. Not like I'm gonna care. x3
First drawing of 2009, too... I have a feeling that this year will be a good drawing year for me... 8-)
That Orange/Purple lame excuse for a wall? Yes, that was colored like that on purpose. It's supposed to be one of those dirty bars, y'know, like they're filthy and stuff. :\
And now, time to go. Happy New Year, guys!!! :)
Turles (C) Akira Toriyama/FUNimation
Art (C) *koopastar
But I'm tryin' to drown my soul,
I'm tired of living life on a dirt road...
And everything that I love is gone,
And I'm tired of hangin' on...

She got me sittin' at a bar on the inside,
Waitin' for my ride on the outside....
She stole my heart in the trailer park...
So I jacked the keys to her frackin' car,
And crashed that piece of shoot, and then stepped away...
8-)
General Info
Comments
0
Media
Other drawing
Time Taken
Two hours? I dunno...
Reference