Oh, Possum...
Oh, Possum...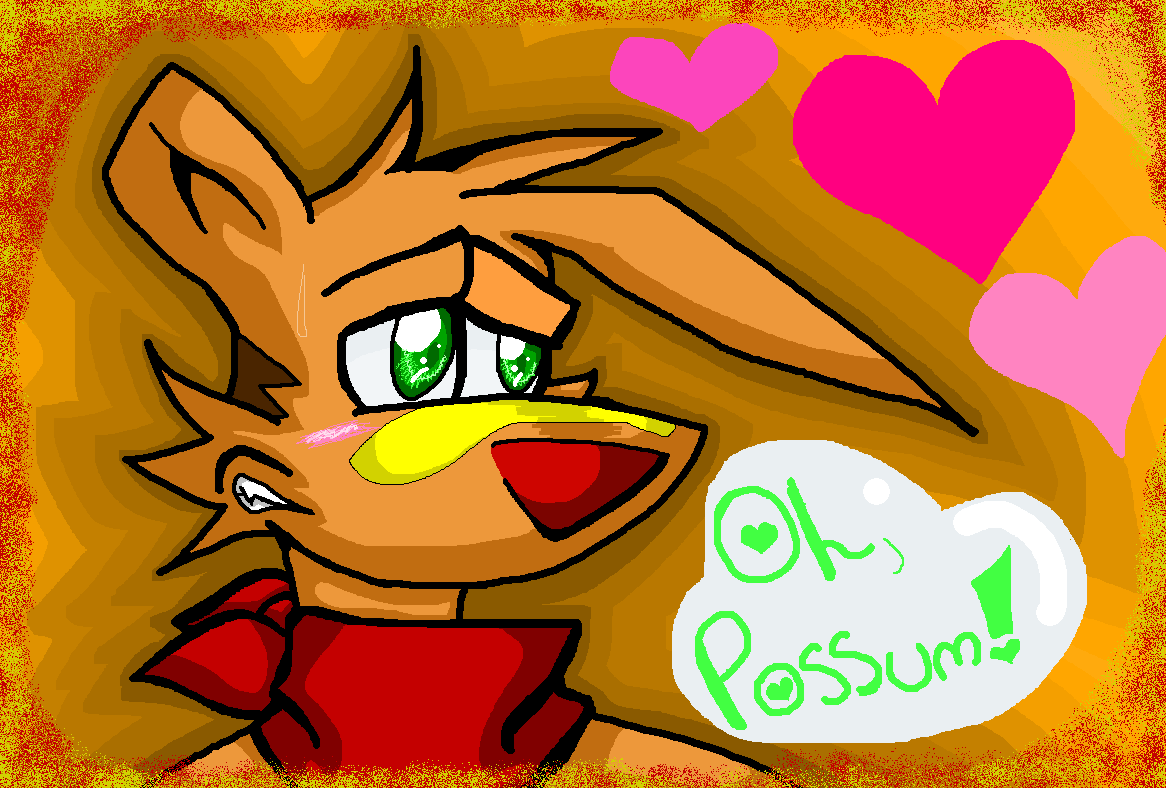 Description
"... I need you to check something out for me.

Pretty please? I promise it won't be a hassle... <3"


Hehehehe, riiiight, Shazz. XD

Ugh, I'm tired and crap, I can't even bother to type down a decent description...

So, long story short... Doodle turned into full-fledged Paint drawing, tried to go for the original TY style, there's a ton of errors with this, blah, blah, blahblahblah...

*Head slams against keyboard. Snoring can be heard from almost a foot away.*

--

Tools - MS Paint
Song - Eucharist (Straight Line Stitch)

--


Ty (c) Krome Studios
Art (c) koopa

G'night! Zzzzzz...
General Info
Comments
1
Media
MS Paint
Time Taken
Reference