Bringing You to Me :.
Bringing You to Me :.
Bringing You to Me :.
by
koopa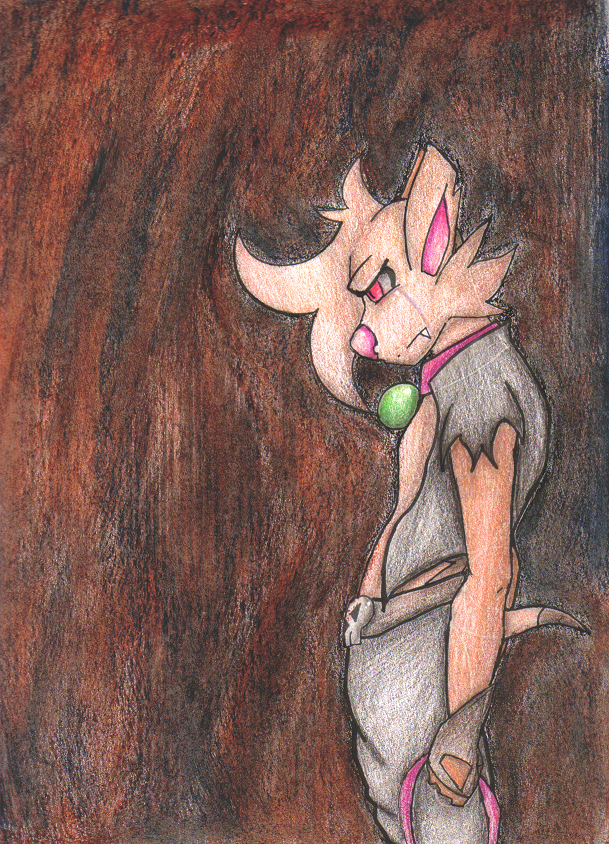 Description
He sprang up from his resting place, face plastered with tears and body drenched in sweat.

Sighing in relief, he wiped his brow and sat at the edge of the bed as his breathing slowed into a regular pace again. Slowly he had put his head in his hands, recalling the events from his vision.

It was the same damn thing. Every night, he heard the same sounds of laughter, same wedding bells, same gunshot, and the cry of agony to blend it all in. In every last visage he found himself with his blood red pupils holding a strap from his beloved's dress, looking onward at the unusually colored sky.

Several hundred years ago... He had met the love of his life, a true Princess. He remembered everything about her, especially her laughter. The sound of her giggling was like an angel's kiss, if angel kisses didn't hurt so much in his stature.

The only trouble some thing was that their relationship was forbidden among her kind.

She would not allow for them to be apart as he would not allow for it either, and the two would eventually elope. Peace had finally set in for the lovebirds... But for only a few months it would last, as the tribe she came from eventually found out about their affair and set out to kill them (He would eventually find that a distrustful friend had betrayed him), and in order to protect her husband, the princess had gotten in the way of that damn bullet.

Sometimes he wanted to be the one to die. Most of the time he found himself wishing he had done something to change it all so he would never had to put her through the pain of meeting death in the face.
All the time he waited for her return to the world of the living. Those events that took place... they were too true, and were to forever haunt him, reminding him of his last moments as a mere mortal.

Alas, his anger and grief had gotten the best of him, and he turned to the dark side. He was a mortal no longer.

Not to say that immortality is a blessing. Rather, it was a curse. He hungered for only blood, and roamed the very streets at night, when he was allowed to appear without certain death bellowing his mind. The daylight hurt him. So did all the so-called 'holy' trinkets, such as the holy water and the crosses. The smell of garlic appalled him. He hated sharp things directed at his chest as well.

So naturally, he found himself quite immobile.

Slowly yet again he got up, and staggered toward the living room of this mansion in a stupor. Because all the windows were painted black inside the house he could never tell whether it was daylight or night unless his servants notified him. Still, however, there were chandeliers, and he could see everything around him. He collapsed on a leather chair as tears formed around his eyes.

Unbeknown to him, another figure similar to himself had sneaked up beside him.

Icy blue eyes met light shimmering green. A gloved hand was placed reassuringly on his shoulder as an apologetic smile made its way toward the newcomer's face.

"You miss her, don'tcha, bro?"

"Yes, Ty... Yes I do."

--

<3

Tried a new coloring technique. Looks nice, I say. ;D

See if you can guess who Sly's thinking about... ;D I'm so silly... xD

--

Materials - Pencil, Pigma Ink, Eraser, Colored pencils, Oil pastels

Song - Tempest (VNV Nation)

Sly (c) Krome Studios
Art (c) me, koopa!
General Info
Comments
1
Media
Other drawing
Time Taken
Reference