Poker Face
Poker Face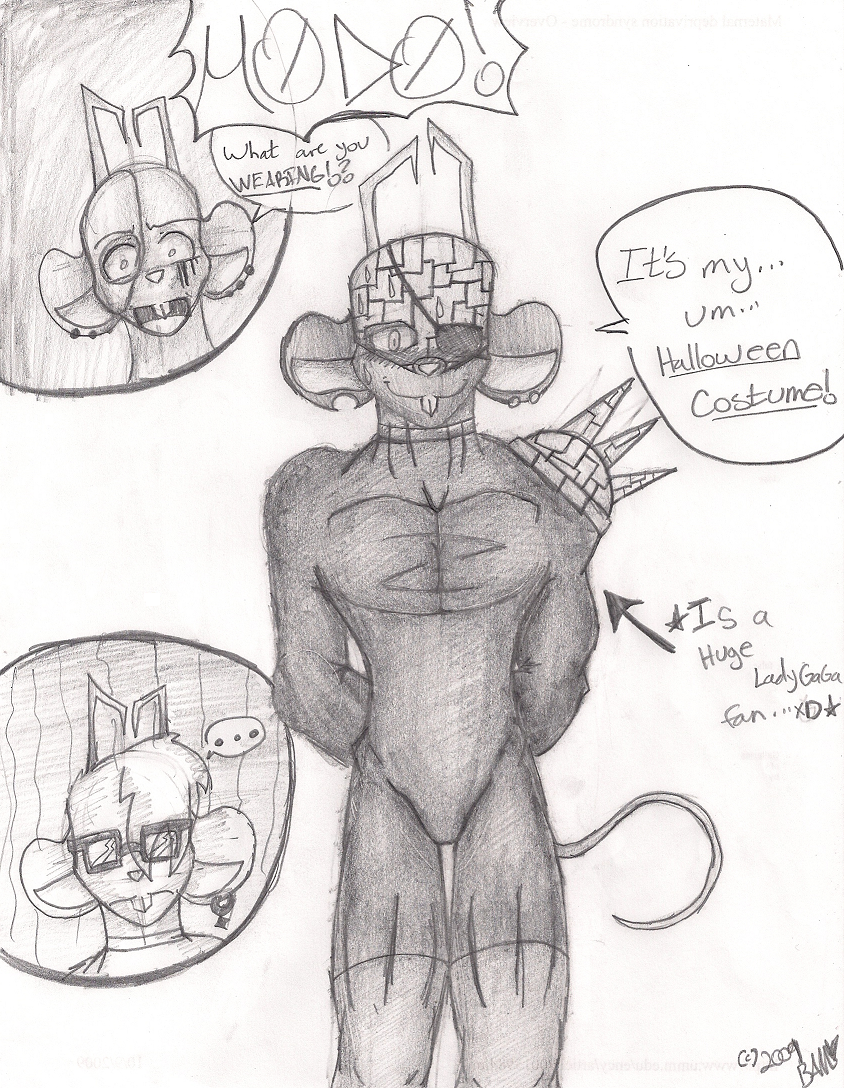 Description
-- Caution: WTF-ish humor. View at your risk. xD --
If you can't read it, it says...
Vinnie: MODO! What are you wearing!? D:
Modo: It's my... um... Halloween costume! o///////o *Is a huge Lady GaGa fan... xD
Throttle: ... :|
I partially credit Maxine for this idea! And all because we were at the library doodling during recess; I wanted to draw Modo and his brothers and she wanted to see something Lady Gaga related. x3
Sooo... The outfit is based on the Poker Face outfit at the beginning of the MV of the song. It was supposed to be the real thing, but I screwed up so I'll just improvise and say that Maxine designed the costume (Made out of semi-spandex and parts of a disco ball, lulz). She takes a fashion design class and is an advid fan of GaGa, so it works. XD
And here: Modo is embarrassed (Since he was pushed to go for the costume), Vinnie is appalled, and Throttle is just... speechless.
In my fandom, Modo loves Lady Gaga's music, and up until now he hasn't told his bros (Hey, wouldn't YOU be embarrassed about it, too? xD). He's also looking forward to her album, The Fame: Monster. xDDD
Don't worry, he's still straight. Believe me. :B
I have so many ideas involving the Biker Mice and other characters from other series... Buuuut, I don't know where to begin. D: Neither do I really have the drive, but that's just me... xD;
--
Materials - Pencil
Song - Poker Face (Lady GaGa)
--
Modo, Vinnie, & Throttle (c) Rick Ungar
Art (c) koopa
I love how Throttle came out. LMAO!
General Info
Comments
0
Media
Graphite pencil
Time Taken
Reference