Where's Ye Gold?
Where's Ye Gold?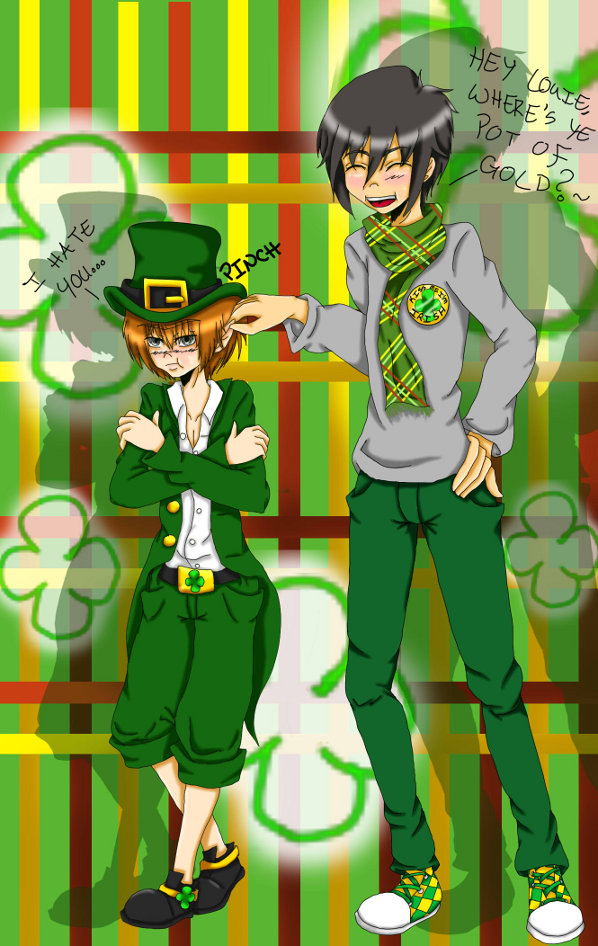 Description
AMG look who it is back for another contest. I-I just love these character's so much. ​

But yeah with this theme I couldn't resist drawing Louie (short haired version) as a leprechaun. With Xan all teasing. The reason Xan is pinching her ear is because he "caught" her and thus he wants the pot of gold. 
But yeah enjoy. Hopefully the background is ok. I didn't know what to do and this was what I came up with.