MS Paint eye tutorial
MS Paint eye tutorial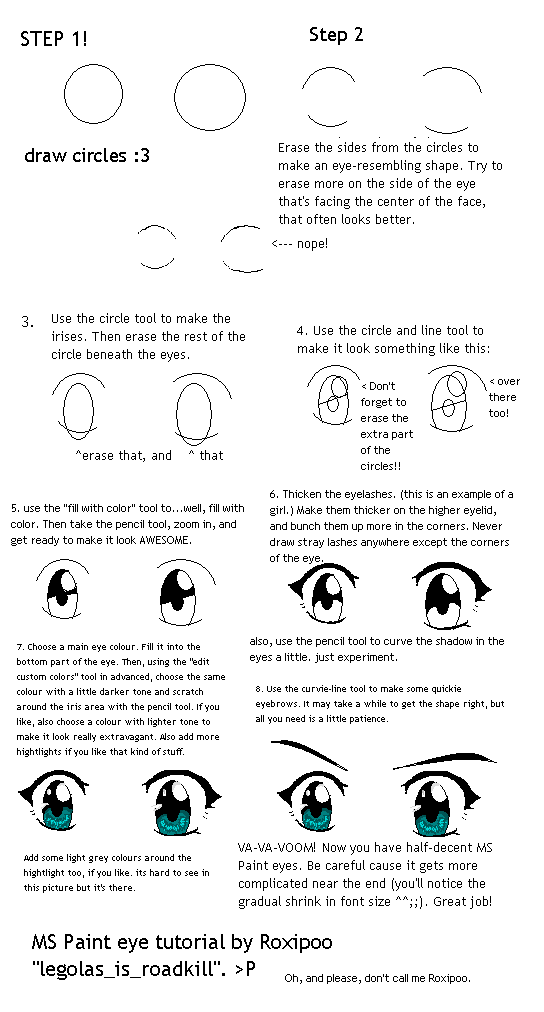 Description
Well, i hope this helps someone. ::gasp:: i revealed my secret to drawing good eyes on MS paint. Unfortunately, narrow eyes are difficult-er to draw on paint but they're doable. You just gotta stretch a little.<br />
<br />
These techniques are all my creations ;D feel free to use them yourself and tell people you made them up. Just as long as you know, truthfully, you got it from me. ;D<br />
<br />
And if you actually knew this already, this is fine. It's a pretty basic technique. lol<br />
<br />
love muchly, <br />
legokill.<br />
<br />
I'm serious.<br />
Don't ever call me roxipoo.