Our Love Nest -Cloud and Jake-
Our Love Nest -Cloud and Jake-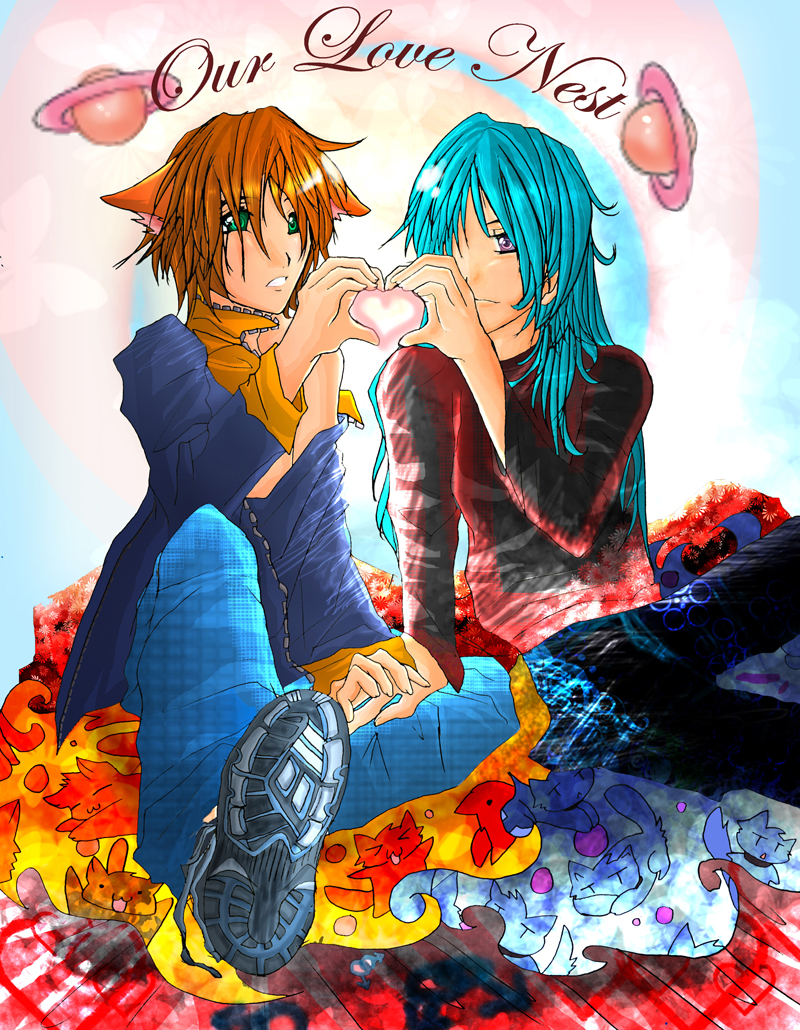 Description
DON'T MAKE FUN OF ME!!! I know what you're thinking! WAKA WAKA WAKA!!! *Talking in her sleep* =__= I cheated....I used too many effects. Those effects take forever to blend...

xD HAHHAHA! The art-trade that took so long to do is DONE! I hate it when it doesn't turn out as well you had hoped. :3 This an art-trade with SoraCooper! These are her OC characters....xD She said they're SORT of like a yaoi couple. SORT OF.

I SORT OF PLAIN-DREW YAOI. PURE FANGIRL YAOI. XDXDXD They're even doing the "heart" thing! It's like something you'd see from the Loony Toons Friendship channel!

ENJOY!!!! *looks closely* xD SoraCooper's character looks just like Sora and Riku from Kingdom Hearts!
General Info
Comments
85
Media
Digital drawing or painting
Time Taken
GAH. 12 hours! XD BLEH.
Reference
SoraCooper's pics of Jake & Cloud