A messgae from a ninja
A messgae from a ninja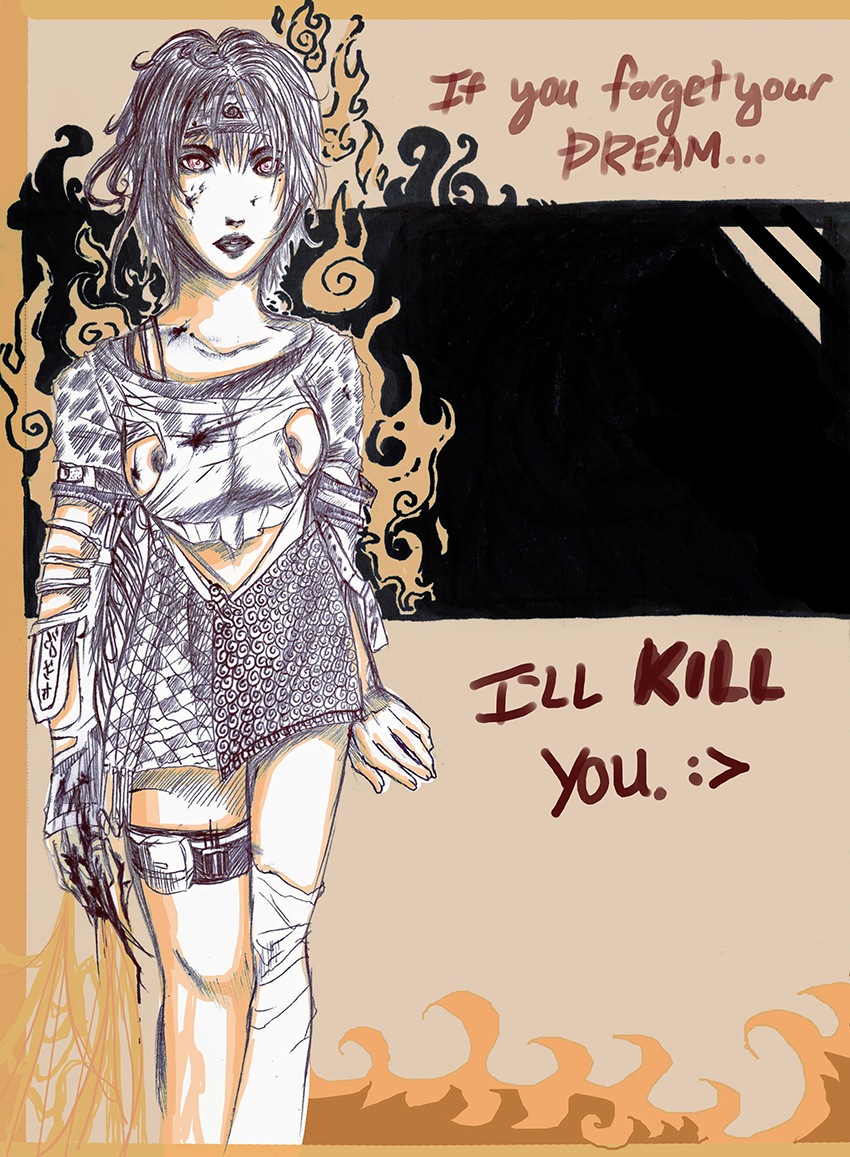 Description
:D GASP! GIFT-ART?! No way! This is for pantslesshobo, the great artist that thrives to be the best! >:D I don't usually do gift-art, but that's a big dream, and no way am I gonna watch him quit it any time soon! xD IF YOU GIVE UP YOUR DREAM PANTSLESSHOBO, I'LL KILL YA!

:D I've been working on Jessieenduro's contest entry lately....I'm going crazy with the detail and it's stressful...xD So let's just draw a picture to let it all out!

EDIT: XD EHEH. I didn't realize the shirt would bother so many of you. I guess it is weird that I draw boyXboy all the time and all of a sudden, I draw a half-naked ninja...OH WELL! Deal with my bipolar art you fools!

ENJOY!
General Info
Comments
77
Media
Ink or markers
Time Taken
2 hours
Reference
none