A Burned Flora
A Burned Flora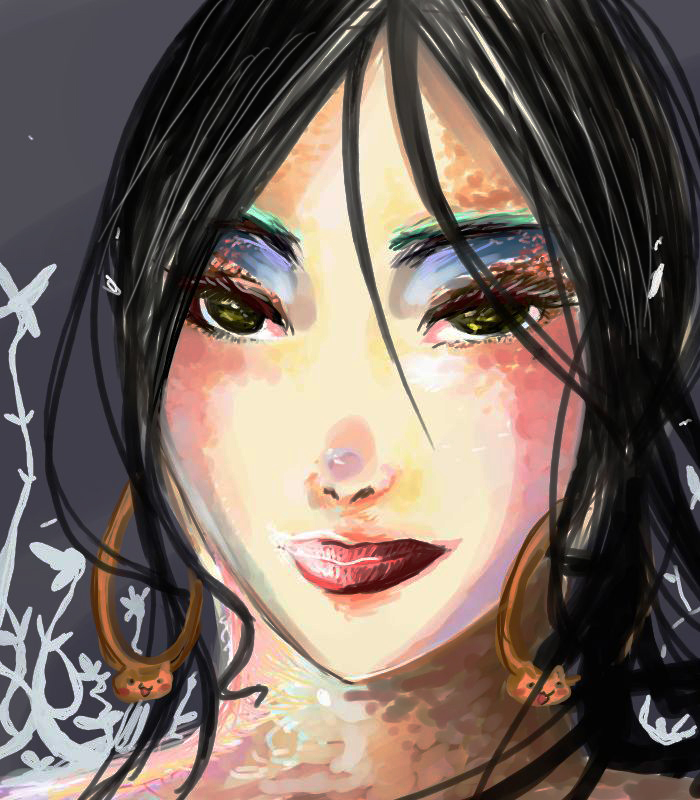 Description
I told myself I should submit this at least since I'm not updating as much as I should.
>:o This picture basically represents a burned flower, except in human form. xD (Just made that up to atone for the dark colors)
I STARTED PLAYING
SIMS2
AGAIN! D; *addicted easily* 4 days straight in a roll of playing and I basically had to slap myself back to reality, telling myself that I do in fact have a life other than Sims 2. ;/ I'm thinking about getting Sims3. I mean, it's JUST(sarcasm sarcasm) $50! ;U I promise, I will, to finish my giftart! I mean come on! It's giftart! I can just wing random stuff on paper, call it a gift, and the people would be super super happy! (jk jk jk) xD I'll stop being a jerk.
Errrmmm, this sorta looks like a painting because I did it on OpenCanvas. Lots of little dots, I know. xD I like the texture, yesh I do. I got inspiration to draw this after I saw some pretty Sims2 mods. xD ;U BET you can't find my little orange cat, lol.
And yeah, this makeup is DA bomb. xD I see models wearing this kind of makeup ALL the time. It must make their eyes tear after all those shots and standing there all stiff. ;/
ANYWAYS! To my Spanish 2.09 test! And then my giftart! And then my "B" artwork on Saturday! And then I eat a beagal in da afternoon! ;O
ENJOY PEEPS, NOW NOW!!!!!! xD *drinks some cold milk* ;]
General Info
Comments
66
Media
Other digital art
Time Taken
4 hours
Reference
none