Visible Music
Visible Music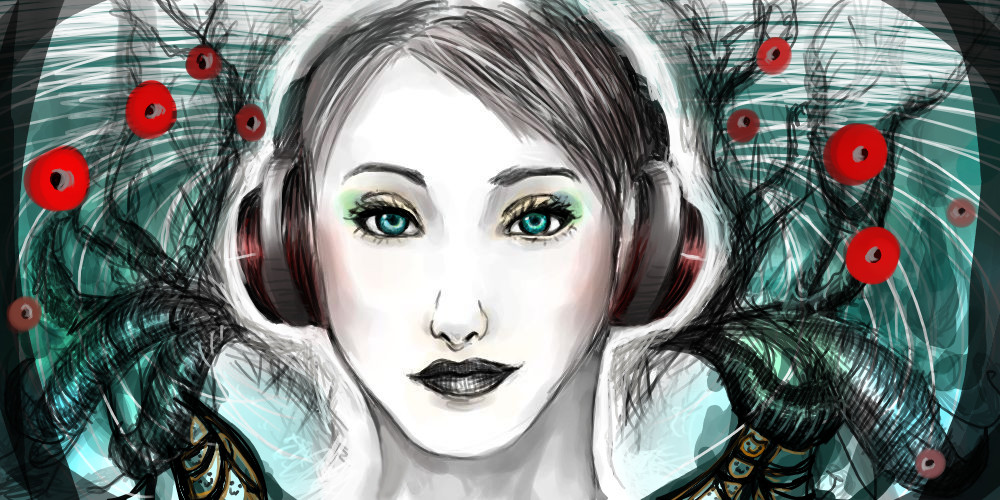 Description
Can you guess what kind of music I was trying to portray here?

God dang it. I need to stop drawing so many faces. I have to practice drawing the rest of the body too, or I'll only be good with one part of realistic anatomy. I wouldn't want that.

This was done with OpenCanvas 1.1 with a tablet. OpenCanvas is definitely my favorite program. You can make smooth lines and blend colors like a painter. Too bad I can never get the traditional look to come from it. Koji's in there. You just gotta look HARD. Hu hu hu hu.

Enjoy peepos! My art-trades and gift-art will be dealt with in the Summer!
General Info
Comments
54
Media
Digital drawing or painting
Time Taken
5 hours
Reference
The pretty face of a woman online and my face