Madam a-Rosa
Madam a-Rosa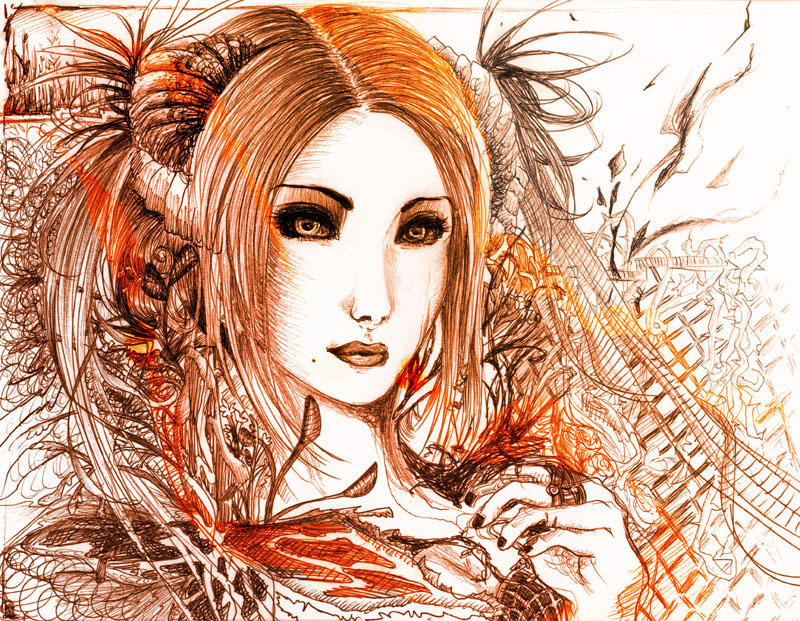 Description
I started this picture on my bus-ride to the UWF Math competition(because I'm the coolest nerd in the world!) I decided to give it to my friend Stephanie. I know the nose is quite off, but man. That's what I get for hot using a reference. >;B Nose nose nose better nose. *engraves in head*

Okay! I have attempted to fix the nose. ;P TRALALA! Criticism is welcome! ;u The hand seems a little strange doesn't it?

Ok, I'm doing my best to work with realism now. It is a little rocky, but working with a different style makes me feel more productive. Try it! I feel like realism challenges me much more than manga, BUT that is only because I make my manga-styled pictures simple. Manga-style can be very difficult if you go all out.

AND I FORGET KOJI WHEN I DRAW GIFTART for real life friends! ;__; ARGH!!!!! The orange accounts for him right? *gets hit*

Enjoys home-diggity dogs! P;

EDIT: The feature is appreciated! ;__; Those flaws! Now I want to fix them all so this is worth being in the featured category! Argh!