Magic Tree
Magic Tree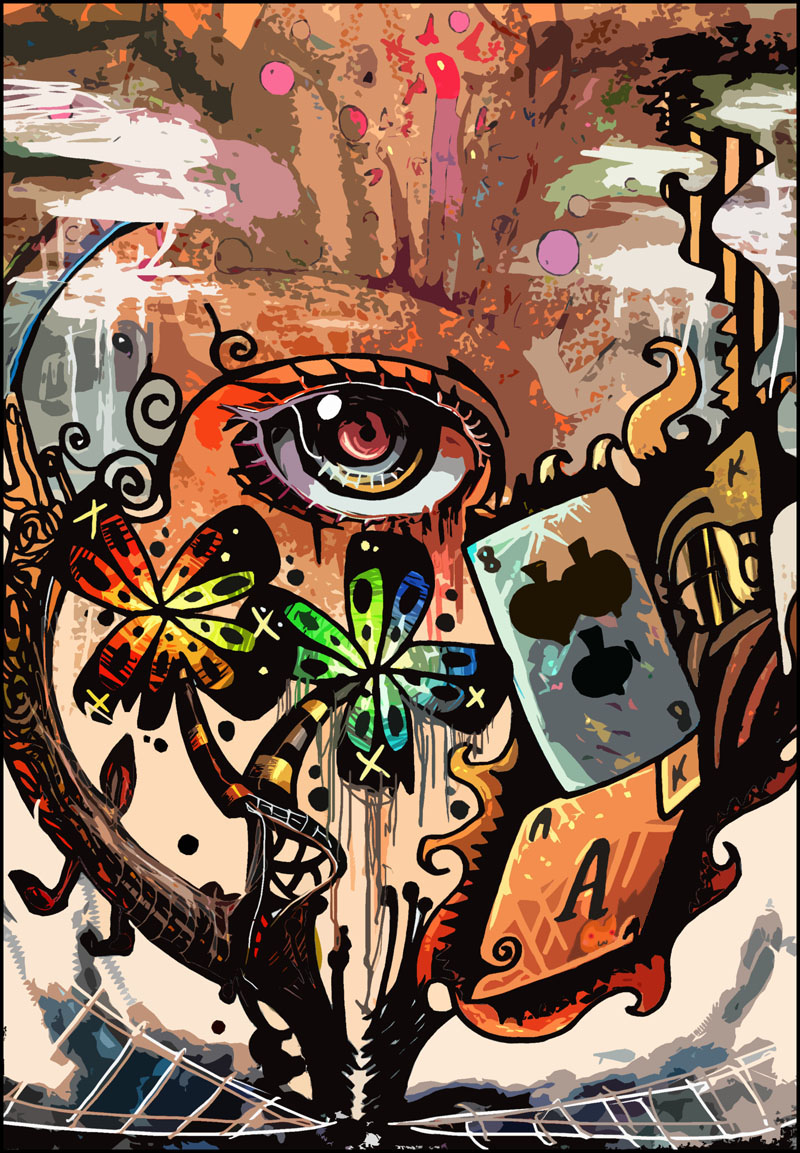 Description
This is a sketchbook drawing I made during the school year for art class. The teacher told us to customize our sketchbook with sketches that represent our tastes, but she never ended up checking it, even though she emphasized she would. >:[] One thing I do not approve of- saying you will do something and not do it. I do my best to fulfill all my promises, and if I definitely cannot do it, I apologize and try to make it up sincerely.

Anyways! Dx Rant. This was done with permanent marker and then with PS. It first started with the eye, then the tree-like form, and the cards and flowers after that. It was so detailed after I was done with it that I had to pull the "halftone" affect to smooth it down a bit. D; Curses, I am the detail FREAKkkkkkkkkkkk...!

I will be honest; I am not that impressed with my old art. ;I I always feel more proud when I JUST make the art and submit it- and that is not the case here. *FROWNS*

Enjoy anyways! P; Koji is cleverly hidden. My art trades and giftart are SOOOOO gonna come soon after this. They have been put down for long enough! My bloodshed and sweat will compensate for your bitter, salty tears and mobbing!

*kiss to the crowd* :P THANKS!