Still Waiting
Still Waiting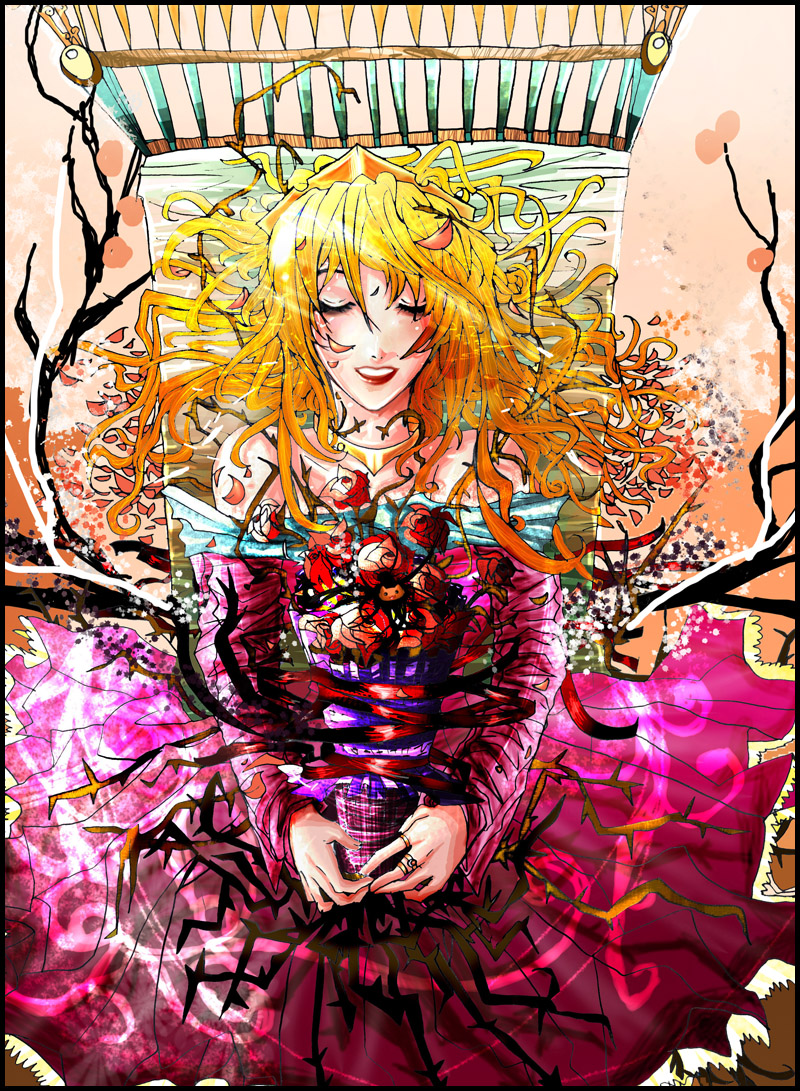 Description
Too detailed! Too much color! Too many effects! But god, it's just so god dang sparkly!
ENJOY!

It's Sleeping beauty- still sleeping. Lots of beauty sleep. Is that where the term comes from? She's been waiting for the prince for so long that her flowers have grown wild and a tree is growing out of it! D; LOL to my imagination.
This is hardly the giftart. This is a Disney princess art-trade with my school friend Blaine(her DA account is
http://chibiangelfish.deviantart.com/
chibiangelfish). It took me around 1 hour to finish this picture. It was already 80% done, so I might as well finish it. >;u You just gotta finish these easy things you know? More old art. I feel like a dirtbag more than usual. I feel like submitting my giftart in the WIP-thread on the forums just to prove that I AM actually in the process of finishing it.
YEAH. I SHOULD do that. I WILL! D:< grrrr

EDIT:
Thank-you very much for the feature!