Fairy Tale's Gift
Fairy Tale's Gift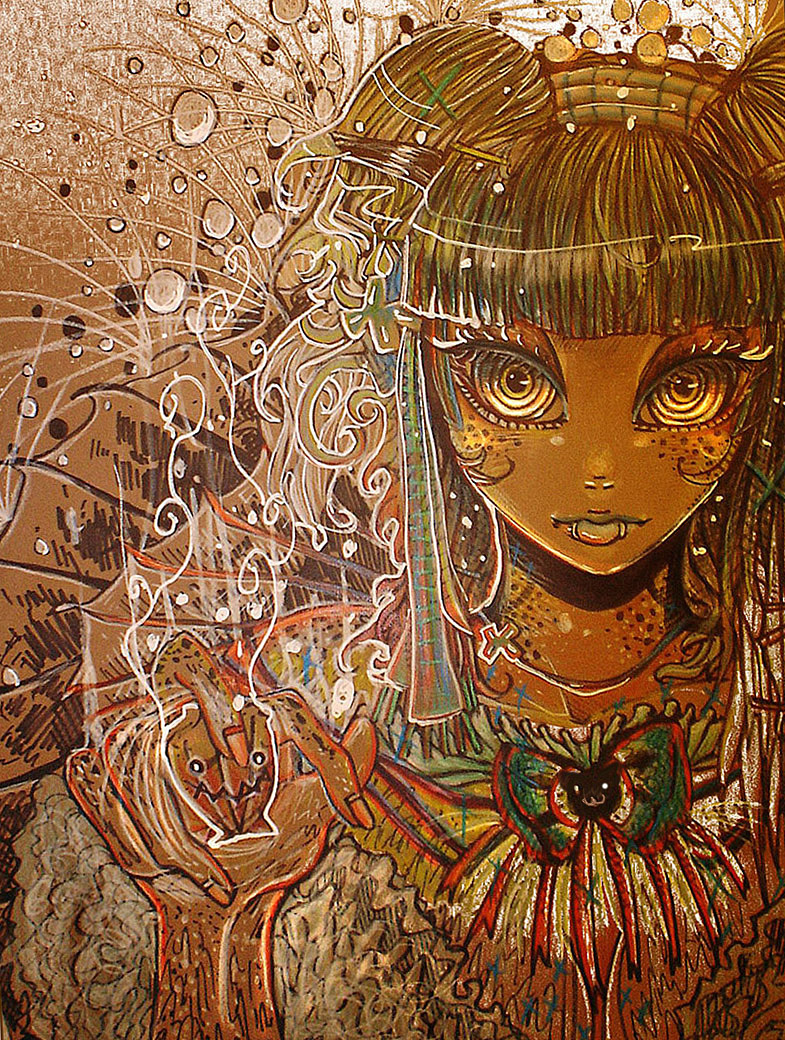 Description
This is Avatar(the Blue People) inspired artwork for my friend who likes original/stylized artwork. It was done on 2 ft by 1.5 ft brown matboard. The blue lips and eyes popped out well, which is what I wanted with such a dark background!

Let me make up a story about what the heck she is on the spot.

She is a... magical leprechaun/mermaid/Navi creature that can be found deep deep deep in the ocean(where the giant squid wanders about!). If you can find her and solve her fancy riddle, she will give you the magical shell that can make all your dreams come true. *makes a rainbow with her hands when saying "all"* You are borrowing half of her power by using her seashell, so you must use it wisely. Naturally, your first wish would be to get a new pony, preferably a lavender colored one with a touch of sprinkles on top.

This is old art drawn in 2010. I am putting all my old art from the past year before I start on those fancy art-trade! I may even upload my new manga soon, if I dare have the audacity. P;

EDIT: Cảm ơn bạn đã cho tính năng này!
General Info
Comments
84
Media
Colored Pencil / Crayon
Time Taken
11 hours
Reference