I'm not a nerd!
I'm not a nerd!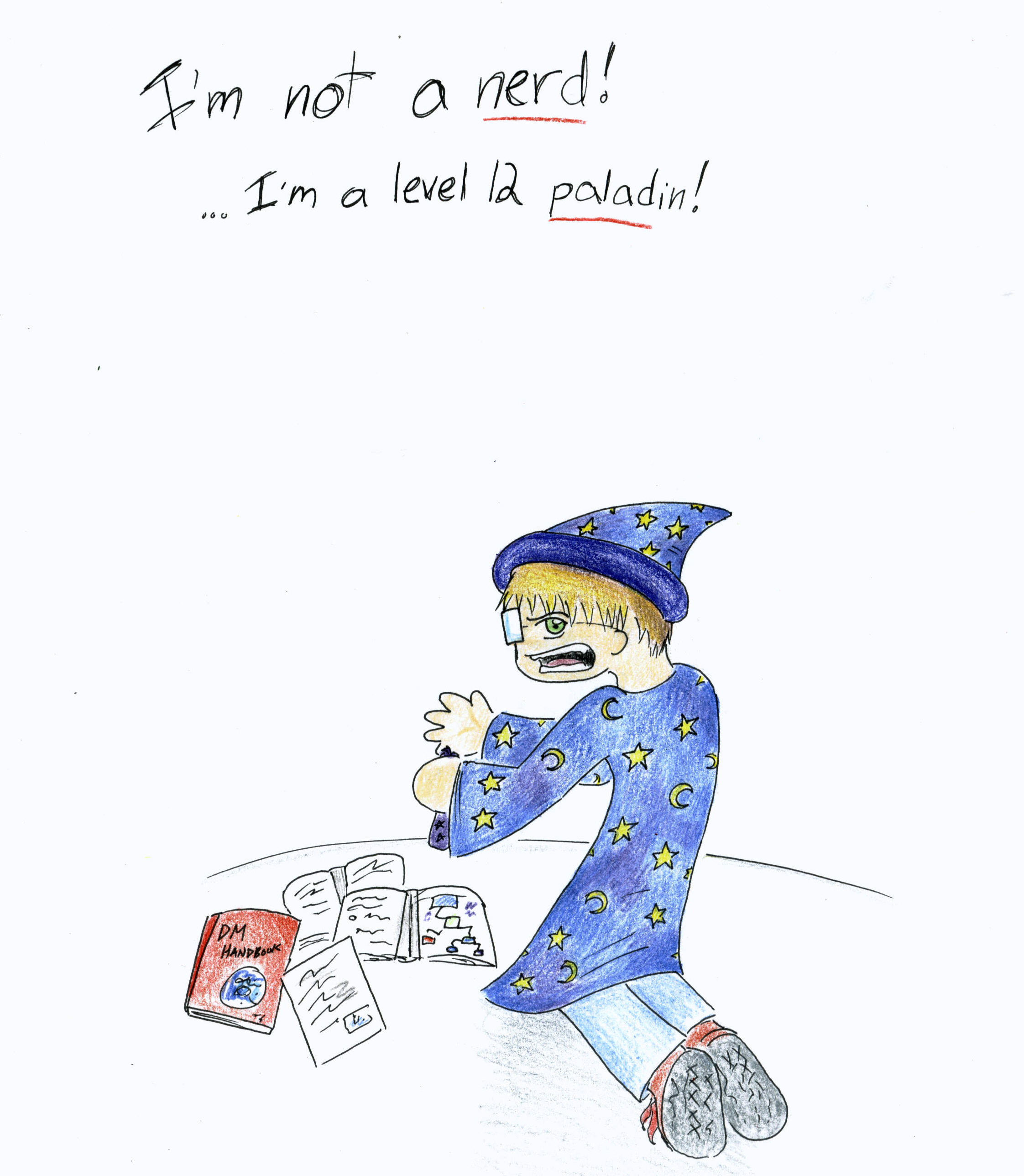 Description
Ew, scanner rapage D:

See, my friends and I are gonna start a D&D (Dungeons and Dragons) dungeon/thing. D&D is hailed as one of the nerdiest/geekiest games ever, so thus this was born.

(By the way, a paladin is a religious warrior. They're known to be pains in the @$$.)

Edit: We just met some ex-paladins in the campain, and they were all kinds of awesome. And drunk.
General Info
Comments
2
Media
Colored Pencil / Crayon
Time Taken
40 min
Reference
None. The cloak was a pain.