Vincent Davis - Gift for Koji45
Vincent Davis - Gift for Koji45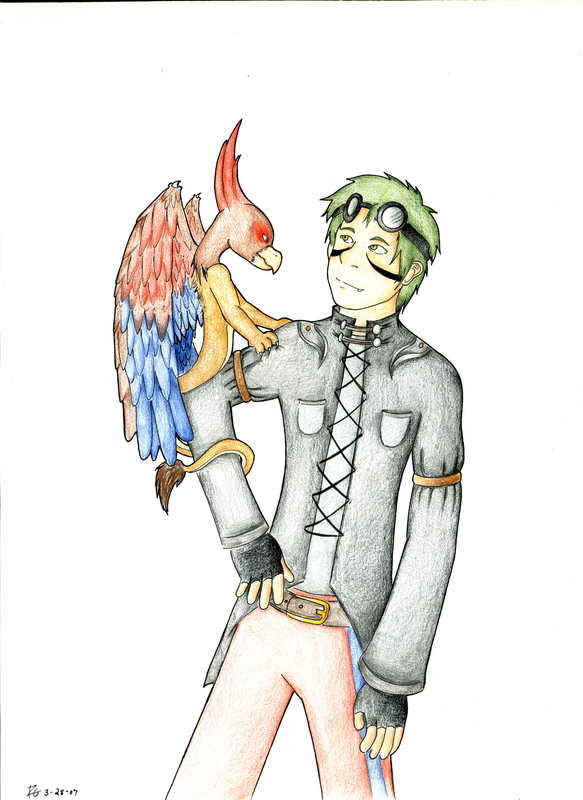 Description
A gift for the incredibly, incredibly nice Koji45, who comments on practically ever picture I put up. Thank youuuuuu <3 You give me warm fuzzies, really. :D
All of y'all other people, go mob his gallery!

Aaaaaaaanyhoo. This's one of Koji45's characters, Vincent Davis, and his pet, Denis. Say hello. Wow, I actually finished a picture less than a week after I promised it. Wewt! :D
(If you want a full, in depth description of Vincent and Denis, ask Koji45. If I were to write something, I'd get somethihng wrong or leave something out and feel bad about it.)

Disclaimer: Vincent Davis and Denis don't belong to me, no matter how cute Vincent is when he's sleeping. Vincennnnnt....D:

Hope ya like the picture!