Lokasenna - short version
Lokasenna - short version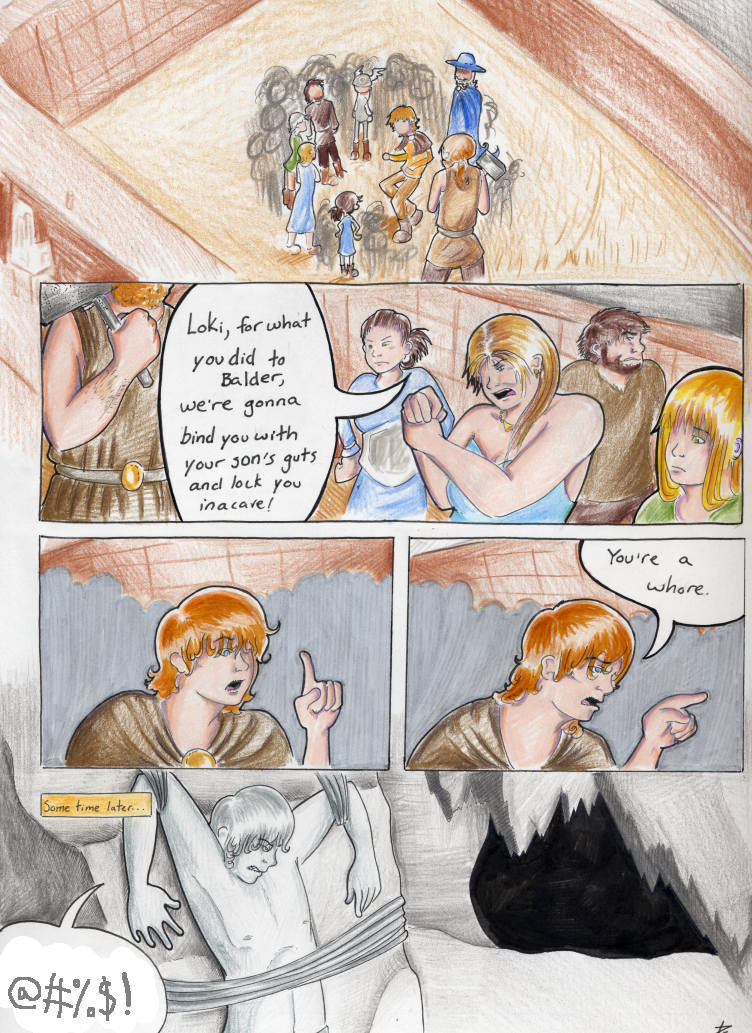 Description
Yet another picture requested by the Loki fanboy. He scripted this as well.

This stemmed from both him and myself getting into fits of laughter over the Lokasenna (a part of the Poetic Edda) and deciding that Loki was the continued holder of the "best lines" award.

Normally I'm not a huge fan of making fun of any gods, but this more or less had to be done, if only as an excuse to draw the third and fourth panels.

Please excuse the first panel. And how my females are still horrid.