Defense
Defense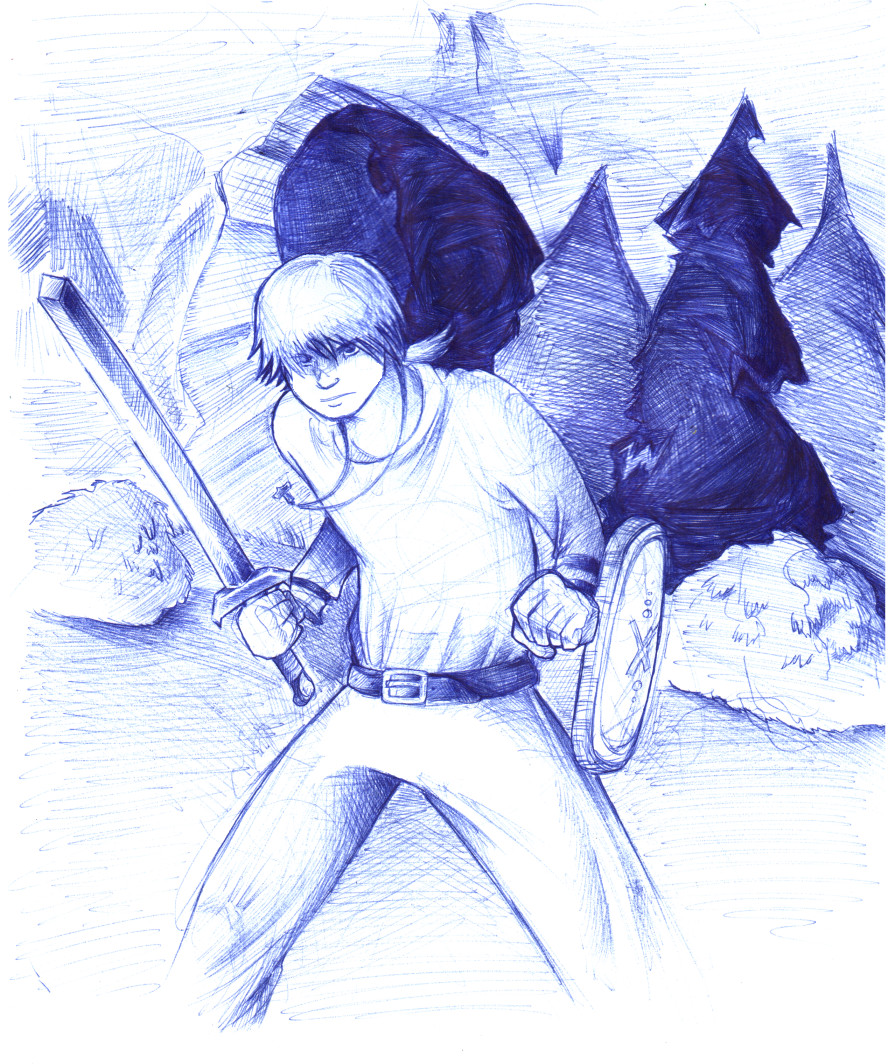 Description
Um. Okay.
This was originally supposed to be a quick, ten minute pen doodle, and it got way out of hand ino a three-hour piece.

This is pen. Ballpoint pen.
I did a little editting in Paint Shop (errant crotch lines, anyone), but this was done with no erasing.
Thaaat would explain the horrible shield. Urgh.

I think it was supposed to be Sigurd in front of Gnita Heath, but after actually sleeping, I have no idea anymore. Enjoy.