Precious Treasure - 100 TC
Precious Treasure - 100 TC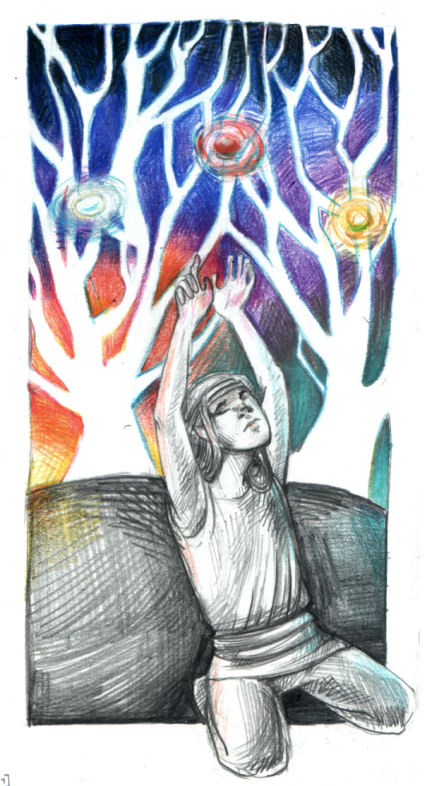 Description
I've been reading the Silmarillion, which is INCREDIBLE.
Early on in the book, there are two trees; one that gives off golden light, and one that gives off silver. They're more or less the primordial sun and moon.
Eventually, the trees are destroyed. However, before that happens, an elven smith (Fëanor) seals a tiny bit of their light in three jewels, called the silmarils. These end up being the last remnants of the light of the trees, and a war begins over them, partially due to Fëanor's own greed.

Sorry, I rushed this far too much...I just wanted to upload something. Long arms are long.
General Info
Comments
1
Media
Colored Pencil / Crayon
Time Taken
3 hours?
Reference
No.