Gallows Song
Gallows Song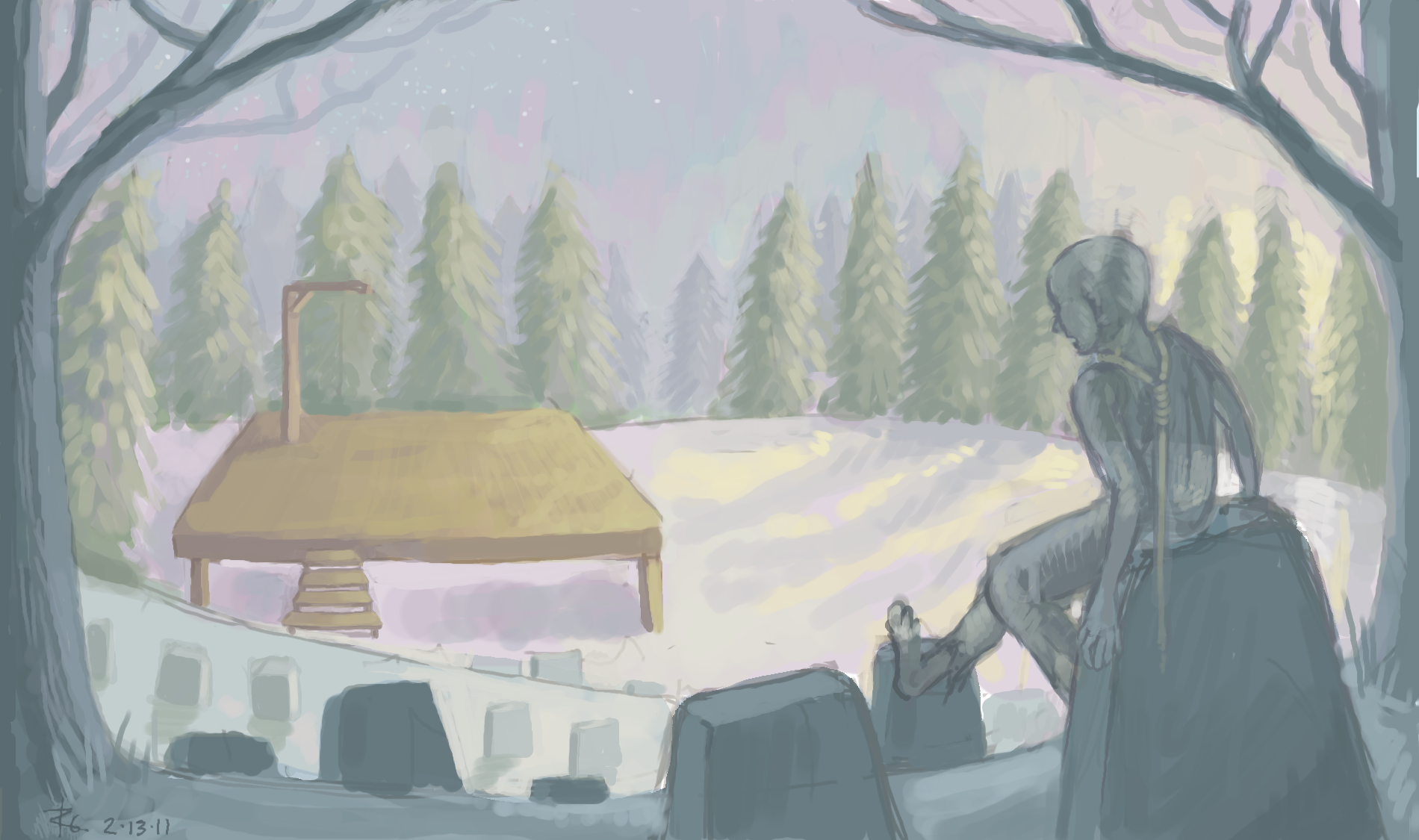 Description
Welp, I'm not dead. I'm now a freshman at the School of Visual Arts in NYC, so I don't have too much free time for personal projects anymore. This piece is old...from February, I think?
A dead man reflects on the events that lead to his hanging. His song remains the last tie to his mortal life.
Based off one of my favorite songs, [url="http://www.youtube.com/watch?v=7yUu7c5TBXs]"Galgasång"[/url] (for you metal-haters, don't worry. It's acoustic.) It's not really that complex: a man talks about his accomplishments, then about the graveyard where he now resides; singing his "gallows song". But it's sad, lonely, and touching in a way I didn't expect it to be.
(
Here's the English translation
, if you want it.)
WIP shots can be found here