Elric of Melnibone
Elric of Melnibone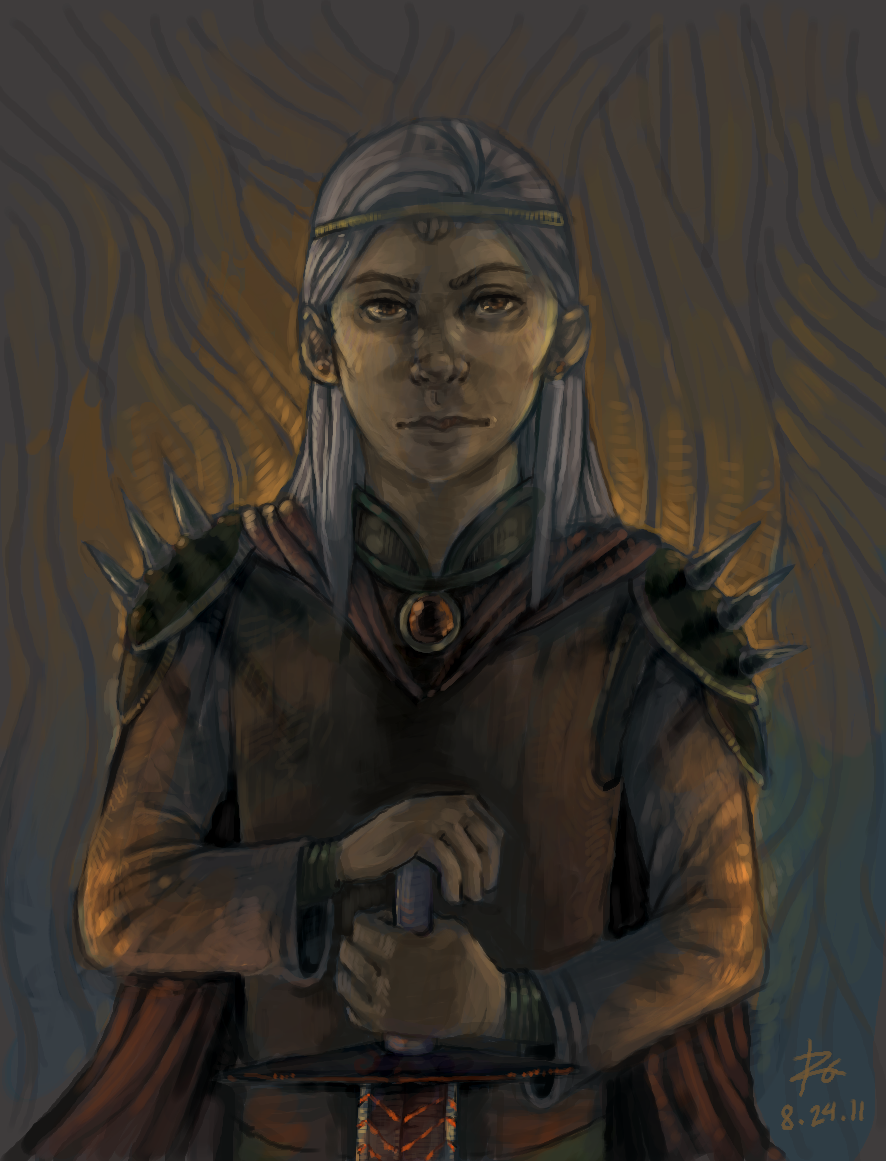 Description
[url="http://en.wikipedia.org/wiki/Elric_of_Melnibon%C3%A9]Prince Elric of Melniboné[/url] and his cursed sword, Stormbringer!
I read a couple of the books back in June, and while they're super-kitchsy, and a solid example of how
not
to write (Elric is a champion whiner, pompous jerk and Gary Sue), his backstory is sort of interesting, in a "this-was-the-sixties-so-emo-exiled-prince-characters-were-still-newish" kind of way. And as cliche as a soul-stealing sword is, Stormbringer's still pretty cool. (Maybe it's just because it's basically the
Kullervo
story, but with elf-people. I don't know.)
The waves in the background are just part of Imryrr's crazy architecture. I figure that a place called "the dreaming city" would have some really weird walls in its palace.
And whoever did the cover art for the books when hey were published: waaaay too many instances of Elric in manties. Yuck.
General Info
Comments
1
Media
Digital drawing or painting
Time Taken
6 hours
Reference
the text of the third book