Ryo and Misa
Ryo and Misa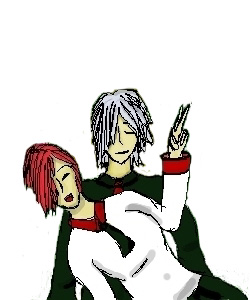 Description
K, so Ryo was taking a picture for something or other... (I think it was a family single pic... *shrugs* ) And Misa stepped in. I had a backround, but its really bad... If you want to look, here's the link...
http://mouseyshawn.deviantart.com/art/Original-Charies-Ryo-and-Misa-95069283
But I started to make a new backround, but... It's not very good so far... I don't know what I'll do with this...
anyway. My first time drawing two people in a picture. turned out well. enjoy!~
General Info
Comments
0
Media
Other digital art
Time Taken
?
Reference