ED! - IZ Styleish
ED! - IZ Styleish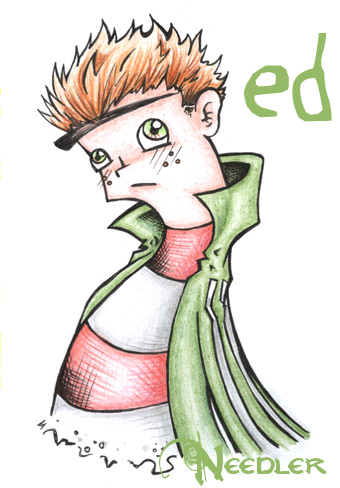 Description
Maaaaaaaaahn, I haven't posted in a while here.

I just keep letting it die, don't I?

Anyhoo, it's a style I'm trying, it has a bit of the ZIM elements in it(I noticed this later on!) though there's a bit of usual cartoony-ness and such there too!
-----

I love EEnE, I've been staying up till 1am to watch again, 'cos the older eps are the best. And Ed's my fav!

And he does have orangey hair, cos he does... I think his eyes are green, either way. It's how he looks liek to me.

I DON'T LIKE THESE PENCILS!! No stealie. KTHX!?
General Info
Comments
9
Media
Colored Pencil / Crayon
Time Taken
Reference