Tifa Lockheart (FF7: AC)
Tifa Lockheart (FF7: AC)
Tifa Lockheart (FF7: AC)
by
p997tt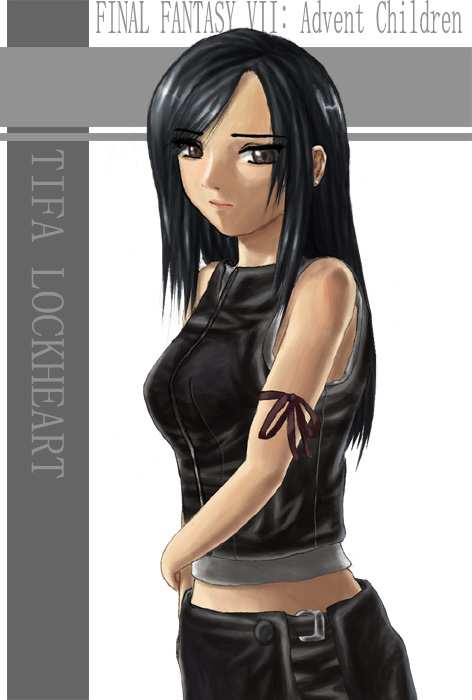 Description
I was browsing through an online store searching for some PVC action figure and I came across this action figure of Tifa from FF7:Advent Children. To tell the truth, this is the first time I've seen Tifa from this movie as I have never looked up anything on this new FF movie before (although I'm a FF fan, I was never too interested in its movies).

So I did more picture searching of her and managed to find a few screen caps. I reckon she looks so much prettier in AC than her old FF7 look (probably due to nicer CG graphics) so I decided to draw a picture of her based on the few screen caps I found.

I know her pose and the background are boring but I couldn't think of anything creative and I just wanted to draw her...