I Love Sonic And Shadow! ^_^
I Love Sonic And Shadow! ^_^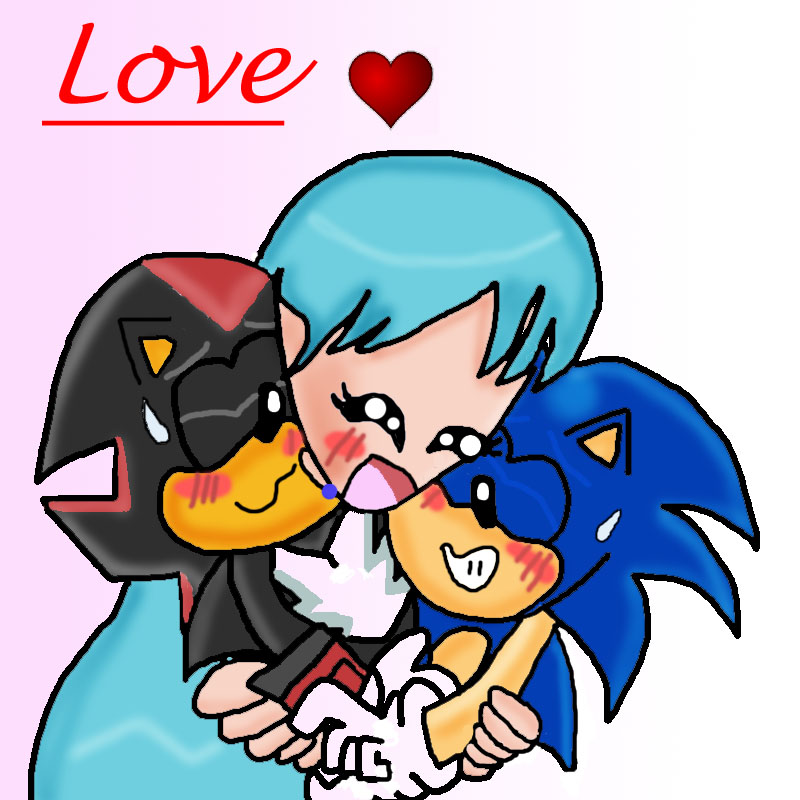 Description
I havn't done photoshop in a longggg time. I'm actually maybe considering giving up doing it. I always compare my pictures to these perfesional ones, like on deviantart or fanart, and I think. Man I SUCK! If you would like me to continue drawing, tell me, it will depend on how many people tell me to continue and I MIGHT change my mind.

This title of this picture says it all. I REALLYYYYYYYYYYYYYYYY do love Sonic and Shadow. Not in a fangirly way, but a friend and family way. Both have always been there for me, and we have PROMISED we will guard eachother with our life. In any form I took in life, we shared a very close loving friendship together. One that couldn't possibly be forgotten. We were ALWAYS together, we did everything! We went through good and bad times. We played together, we fought together, we sacraficed our own lives to safe eachother from painful deaths. We made promises that we would keep for the rest of our lives. You have no idea all the tragedies and deaths we have been through. We have a friendship. A friendship that will last forever...
General Info
Comments
11
Media
Digital drawing or painting
Time Taken
3 and a half hours...
Reference
my friendship with sonic and shadow