CAPTAIN Scarlett Hawkins
CAPTAIN Scarlett Hawkins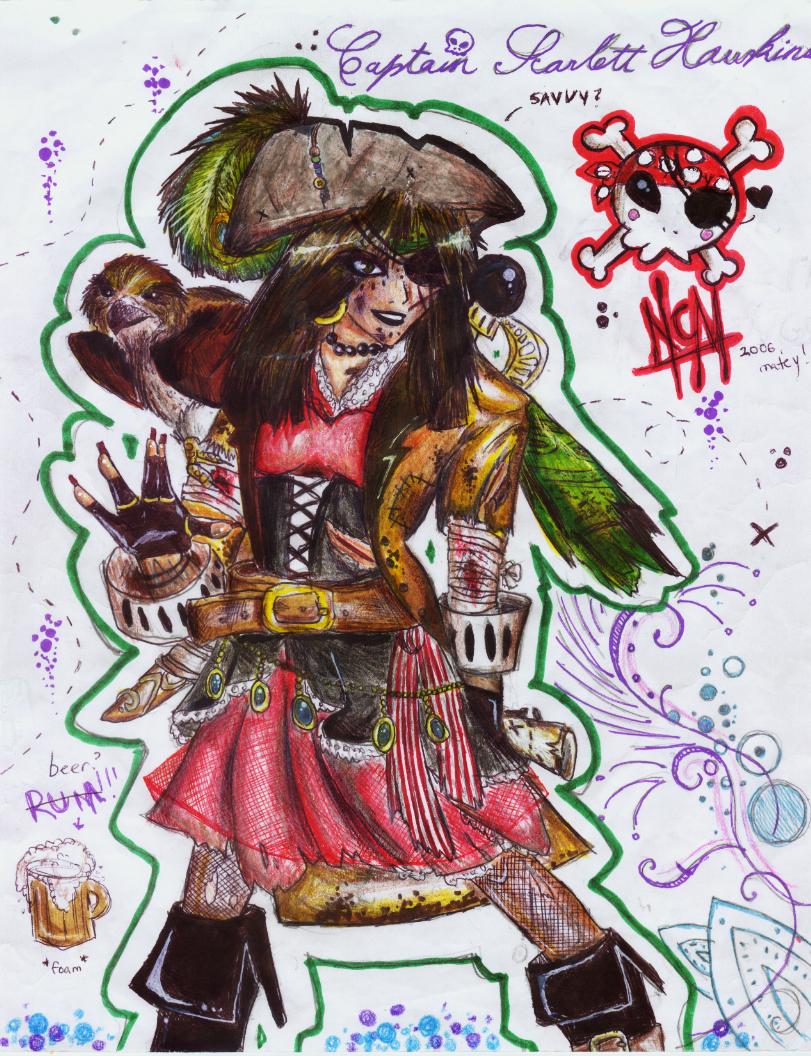 Description
Sketched while watching PotC 2...YES this is indeed a an Avatar: the Last Airbender OC so don't delete.
improved havn't I? :3
First of all...I'd like to dub this to all of the people who like my work, thank you!

I am also VERY impressed the way it came out, maties! Pirates be comi'n....Ye be warned...lock ye doors fer the sake of yer jewels!

Flame if ye dare, shipmate...AND I'LL HOIST YER @$$ OVERBOARD ME SHIP!!! (which is in fact Zutara X3)


Arr.