Spyro the Dragon: a New Beginning
Spyro the Dragon: a New Beginning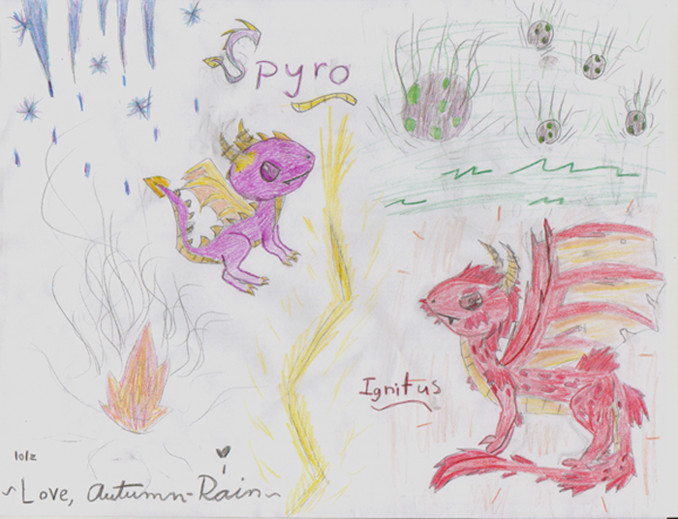 Description
This picture is from the game Spyro the Dragon: a New Beginning. And it is Spyro and Ignitus. Ignitus is a Guardian.

And the backround shows you all of Spyro's different breaths.

1: Snow/ice (the blue stuff)
2: Earth (the green one)
3: Fire (the red stuff)
4: Lighting (the yellow one)

My favorite part of the game is pushing the 'Z' botton. :D

You should try playing it! It's awesome! The people that made the game are going to make another one!