In a subconscious mind
In a subconscious mind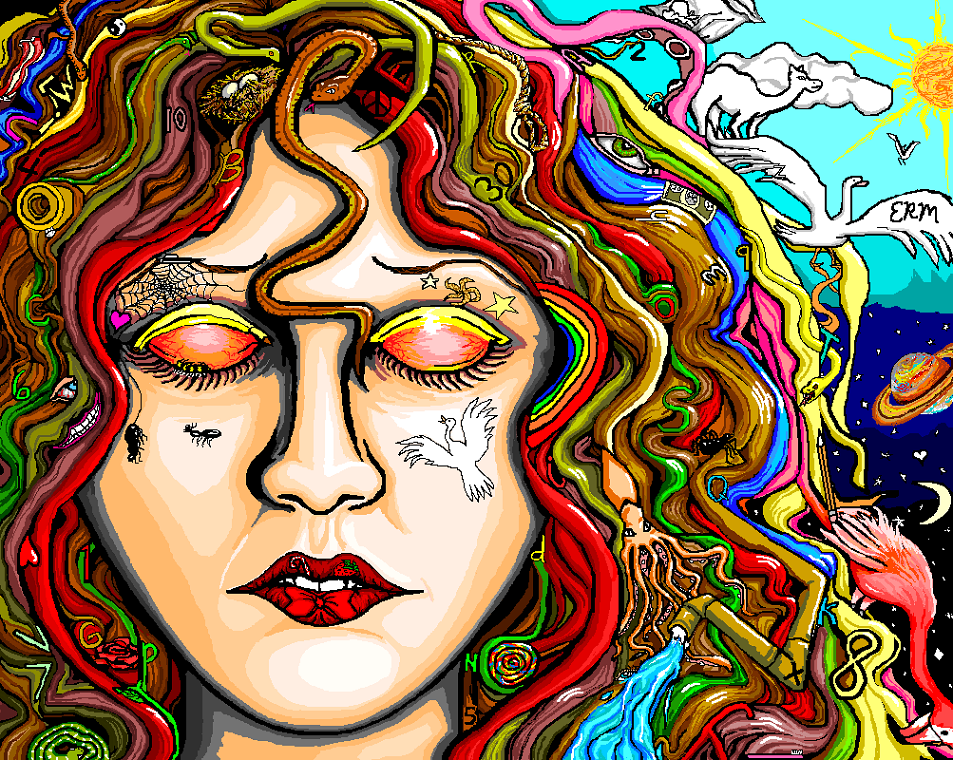 Description
My first picture search in hmm 7 years probably, drawn in MS Paint. I don't know I might still change this since I rushed and didn't spend enough time on it. So if you have any suggestions or think there's something I should fix please tell me.

Anywhoo here is the list of items to find:
4 birds, 6 snakes, popcorn, lollipop, the whole alphabet, numbers 1 through10, a camel, 2 squids, a banana, a noose, 2 spiders, 1 ant, a broken water pipe, a toothbrush, a 20 dollar bill, a rainbow, a peace sign, yin yang sign, a diamond ring, a smile, a pencil, bacon, a starfish, a strawberry, 3 eyes, 3 hearts, a rose, a candy cane, bird's nest, a pen, a pillowcase, and a caterpillar, and a bow.
General Info
Comments
36
Media
MS Paint
Time Taken
many many hours
Reference