Spirit Meets Cyclone
Spirit Meets Cyclone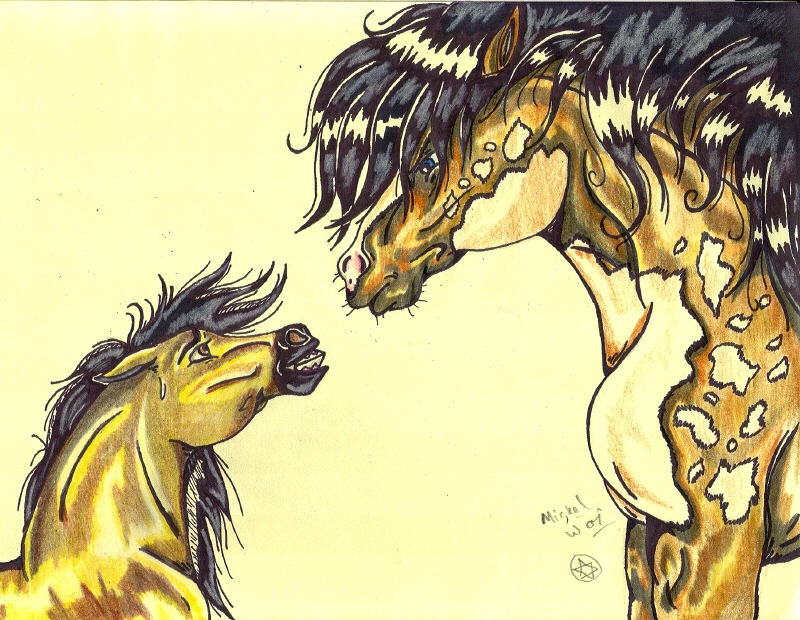 Description
My stallion OC, Cyclone and Spirit. Spirit looks like he's feeling a little inadequet XD Cy just looks irritated and sleepy. For size comparison purposes. Spirit is about 14.2-15 hh while Cyclone towers over him at a huge 18 hh (that's 6 feet tall...at his withers! Doesn't count the extra 5 feet of his head and thick neck).

Done with sharpie and colored pencils.

Spirit (C) Dreamworks

Cyclone (C) Rolla_Roach

No Stealing please.