Umbreon Comic
Umbreon Comic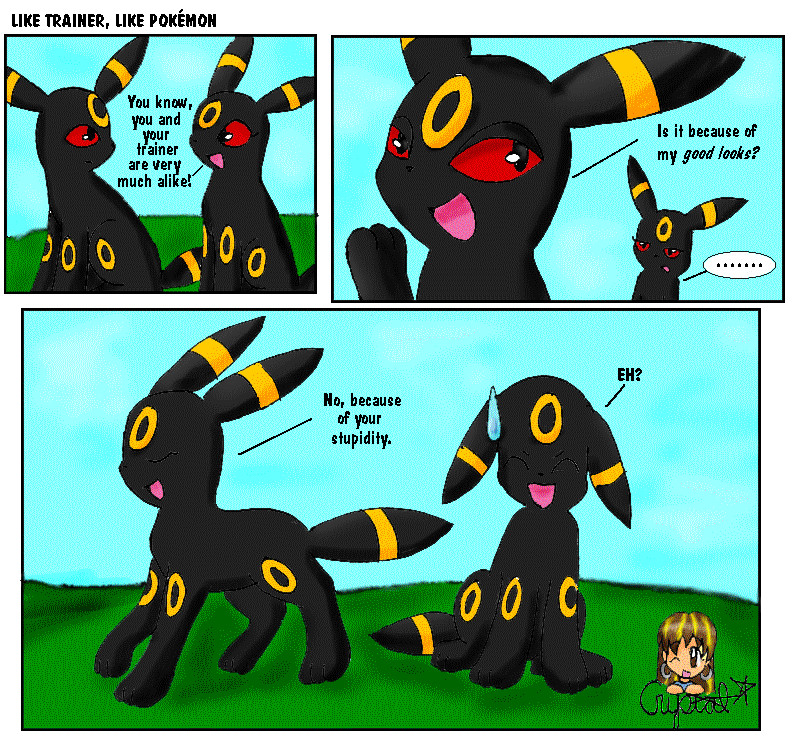 Description
A comic I wrote after i was verbally insulted online. It's not that I'm sensitive or anything, just if you don't have anything nice to say about my picture, don't comment.

Anywho, this is a lame comic about Shadow (meh umbreon) and Gary's umbreon who still remains nameless. Shadow is actually a boy in my game by it gave it and eyelash to make it a girl to tell them apart. Shadow also reflects my personality and G's Umbreon does also.

You will get the comic if you hate Gary...so Gary lovers (I doubt there are any left in the universe) do no tresspass!
General Info
Comments
21
Media
Other digital art
Time Taken
Reference