Akiramenai! Part 1
Akiramenai! Part 1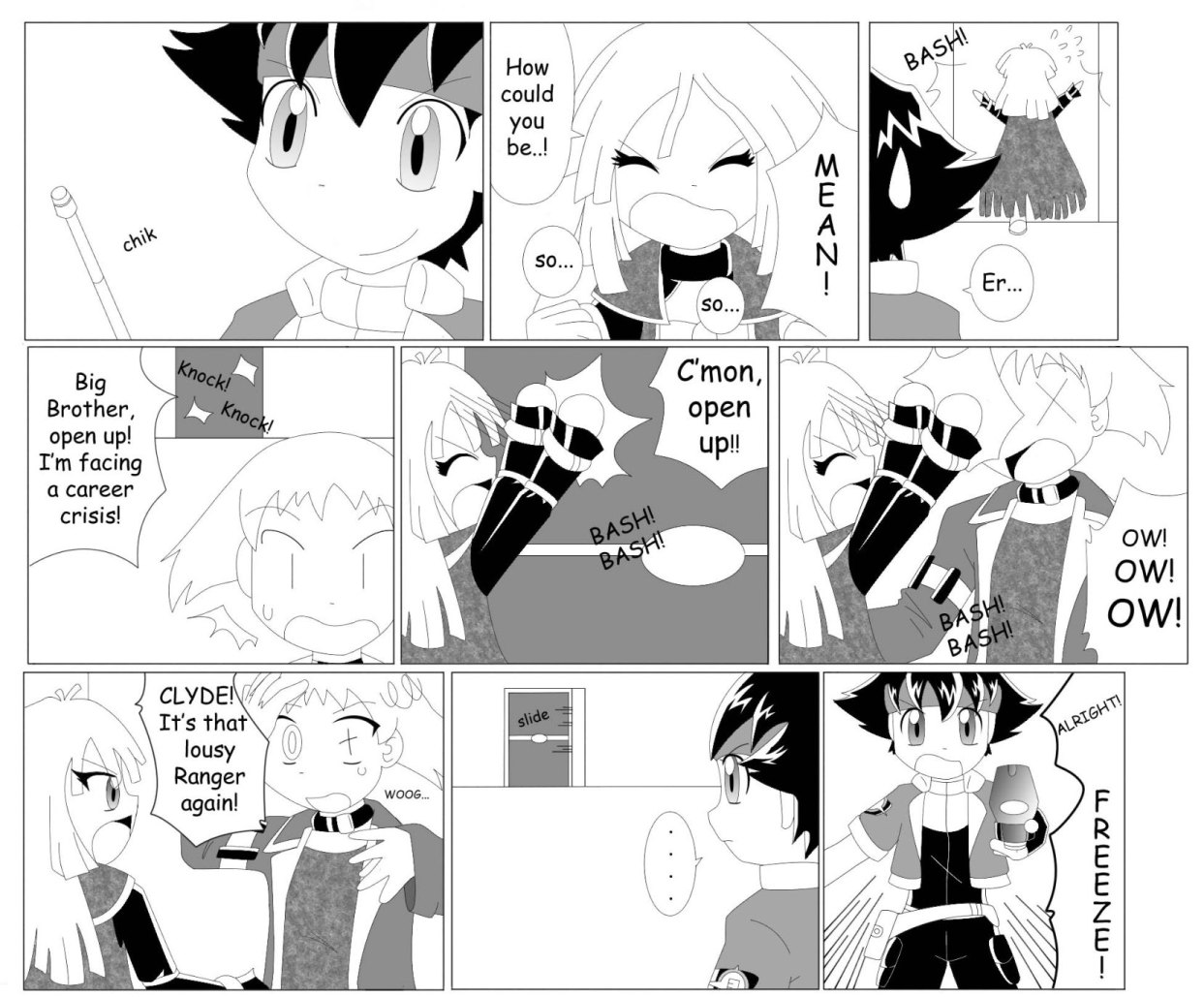 Description
Yay! I defeated the game but now I hafta capture all the remaining pokemon. And I DID play as the dude, cuz he's awesome!
THis is where you go to the Go-ROck Quads headquarters and you battle the siblings in age order, starting from the youngest. after you defeat one, they will whine and then go to the next door, then you hafta defeat the next sibling...etc, etc.
Some of the things they said in here they really said in the game like:
"Big Brother, I'm facing a career crisis!"
"So you're the one messin' with my cute sister's little head."
"Big Bro! Open up, the plan's gone sideways, man!"

But the smashing of the head, nah I made that up.

Sorry 'bout the humongous-ness of the comcic, I'll make the next page smaller.

Oh, and the title is あきらめない! (akiramenai!) which is japanese for "I can't give up!"
General Info
Comments
8
Media
Time Taken
Reference