Twincest? O_O
Twincest? O_O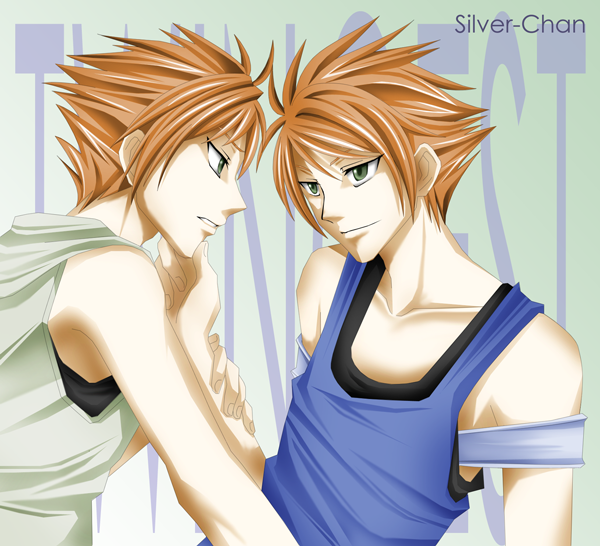 Description
lol XD

Kinda looks like I made them a tad bit older. Oh, well. I was inspired to draw this since I luv the twins so much!

Yay 4 the Hitachiin twins! W00t!!!

Edit: For those who don't know, "twincest" actually exists in this particular series. (Ouran High School Host Club) Plz don't be offended just coz I drew something like this. I'm only doing it 4 these two charries.... Oh, and just 4 the FYI, whether or not it'd B yaoi, I don't draw explicit things.
General Info
Comments
29
Media
Digital drawing or painting
Time Taken
Reference