zolo/zoro i dont wot 2 call you anymore
zolo/zoro i dont wot 2 call you anymore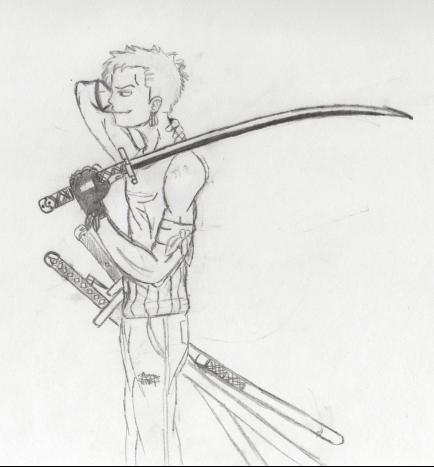 Description
i dont kno wot 2 call him anymore, i found out 4kids hav cut loads o stuff out >_< n all dat well it was obvious da had n der gettin a lawsuit on der arse 4 changing everything,
yey sum new people r gunna release english uncut versions so dat means zolo will change 2 zoro but i fink dats da only thing dat 4kids changed i liked because its more original than zoro!!
ne way bak to the pic ture lol i was duin this @ 1 im the morning 4 sum strange reason, but ya kno well i changed his clothes a little a new look and if u see him holding 1 katana its always wadou so i made him hold Sandai Kitetsu, Ghost sword!
yes i do think this picture wud look better in colour!!! lol
o ye and ne one else wants 2 find out were i got this info from go on this link....!!!
http://en.wikipedia.org/wiki/One_Piece
.
c&cc plz lol
o its been gay da end of it has been cut off well seperated so it dunt work garrr!!!!