Ashra VS Mileena
Ashra VS Mileena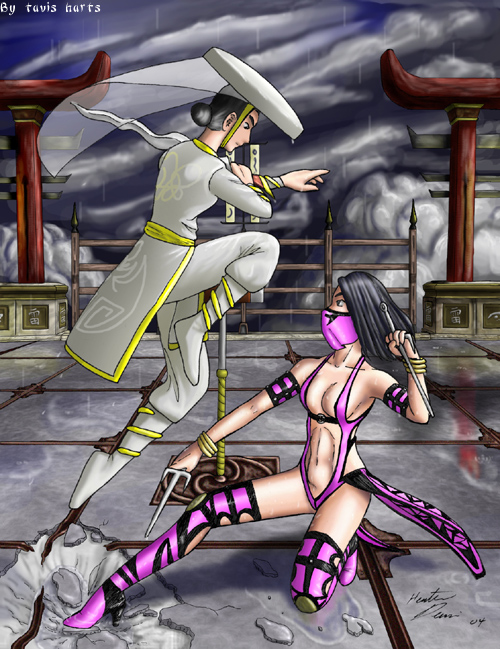 Description
@.@ The background dwarfs the characters. I hate it when that happens. <br />
Characters: Ashra & mileena from mortal kombat deception. Fighting in the sky temple none the less. <br />
<br />
@.@ I am still very proud of this image even tho there's still a lot of problems with it. I think it's one of the best fanarts I have drawn.<br />
<br />
Personally I am rooting for Ashra to win this battle. :3 And as for Mileena's outfit, o.o I have no earthly idea how that outfit stays on her.
General Info
Comments
15
Media
Unspecified
Time Taken
Reference