PhandanXDan
PhandanXDan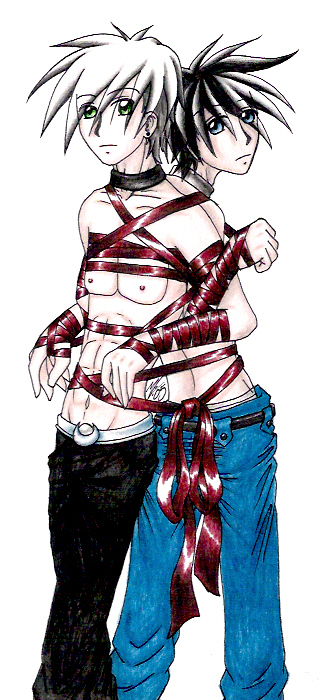 Description
BIG frackING EDIT

holy crap this picture gets a lot of attention! xD and yes, i realize the chest is wayyy too low, that's not the only error i'd made :] keep in mind, this image is two, bordering on THREE years old! wow! 8D i've been thinking of redoing the idea, just to see how much my style's changed too~

_________________________________________________________
Here's the completed picture Allie!! Don't hug the PC too hard! And to all you Danny fans out there, heed these words : Don't choke on your own drool... *snickers* Hope everyone likes this! And it's not really yaoi-ish, but i rated it this way just to be sure...


A Notable Noteworthy Note: Phantom's belt is actually a VERY simplified version of the Fenton Spector Deflector...don't ask how it's possible for him to wear it...just don't...
General Info
Comments
49
Media
Colored Pencil / Crayon
Time Taken
4 hours max
Reference