Colossus V
Colossus V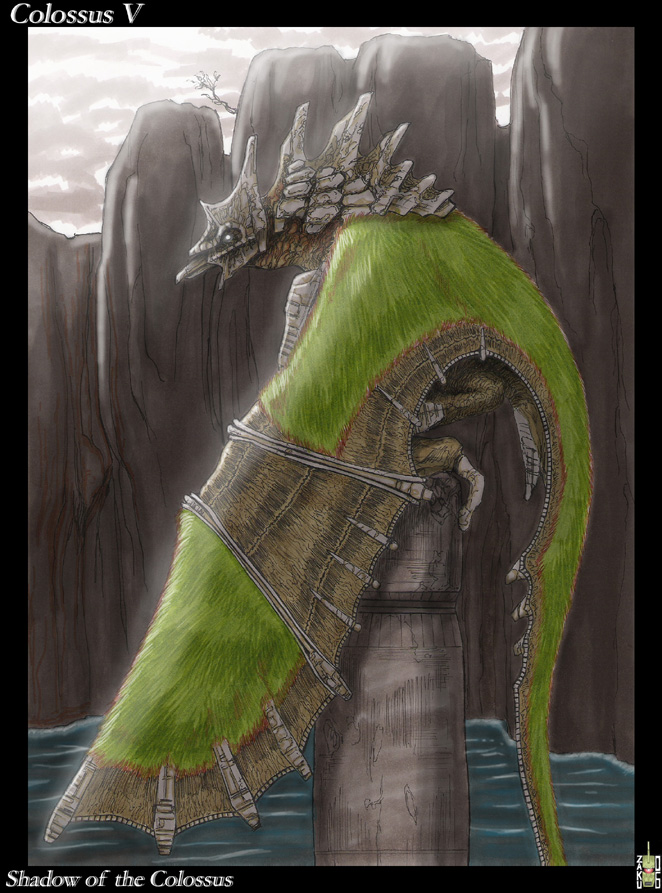 Description
Well I was working on the linework for this one for two weeks. Suprised I managed to finish it. Probly my 5th or 6th attempt to do a fan art from the game. <br />
<br />
Not 100% successful, but pretty damn close. Very hard to find any good referance on anyt of these colossi. And they are extremely detailed. <br />
<br />
Well this is a personal fav. The fight is so awesome with this boss, I almost crapped myself.<br />
<br />
I could go on for days, but I'll shut up now. Enjoy.
General Info
Comments
39
Media
Unspecified
Time Taken
Reference