Darkness
Darkness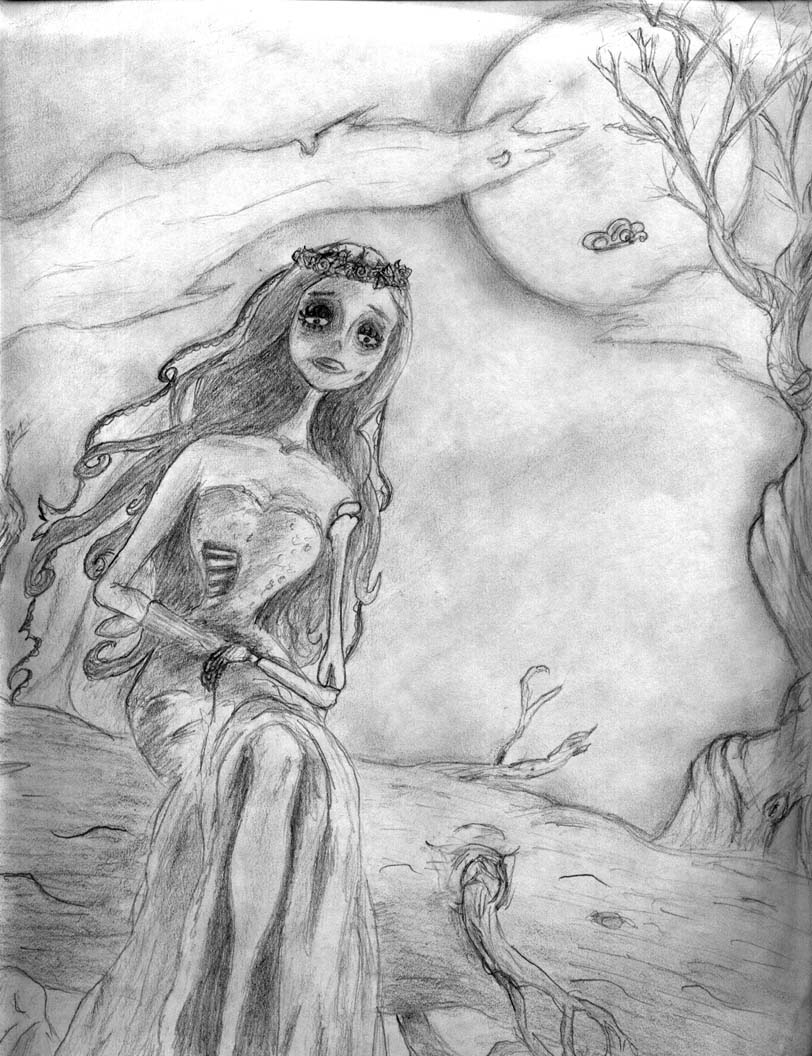 Description
"I've been so long in the darkness, I've forgotten how beautiful the moonlight is..."<br />
<br />
Or something like that. Its been a while since I've seen the movie.<br />
<br />
Anyway, it Emily, the Corpse Bride. I'm really happy with this, especially since I messed with the contrast and brightness on the computer. Made it look so dark, something I couldn't manage with my super light pencil. (I was pretty annoyed with that.)<br />
<br />
And look! A background! Woohoo!! *celebrates* Of course, trees and moon are nothing compared to book cases and old fashioned chairs.. *shudders* That was horrible. And I'm still not done!<br />
<br />
Er.. anyway. I used a picture to help with the pose, altering it somewhat and then the rest came from my imagination. Trees. Woot.