UNUSUAL KITTIES ADOPTION
UNUSUAL KITTIES ADOPTION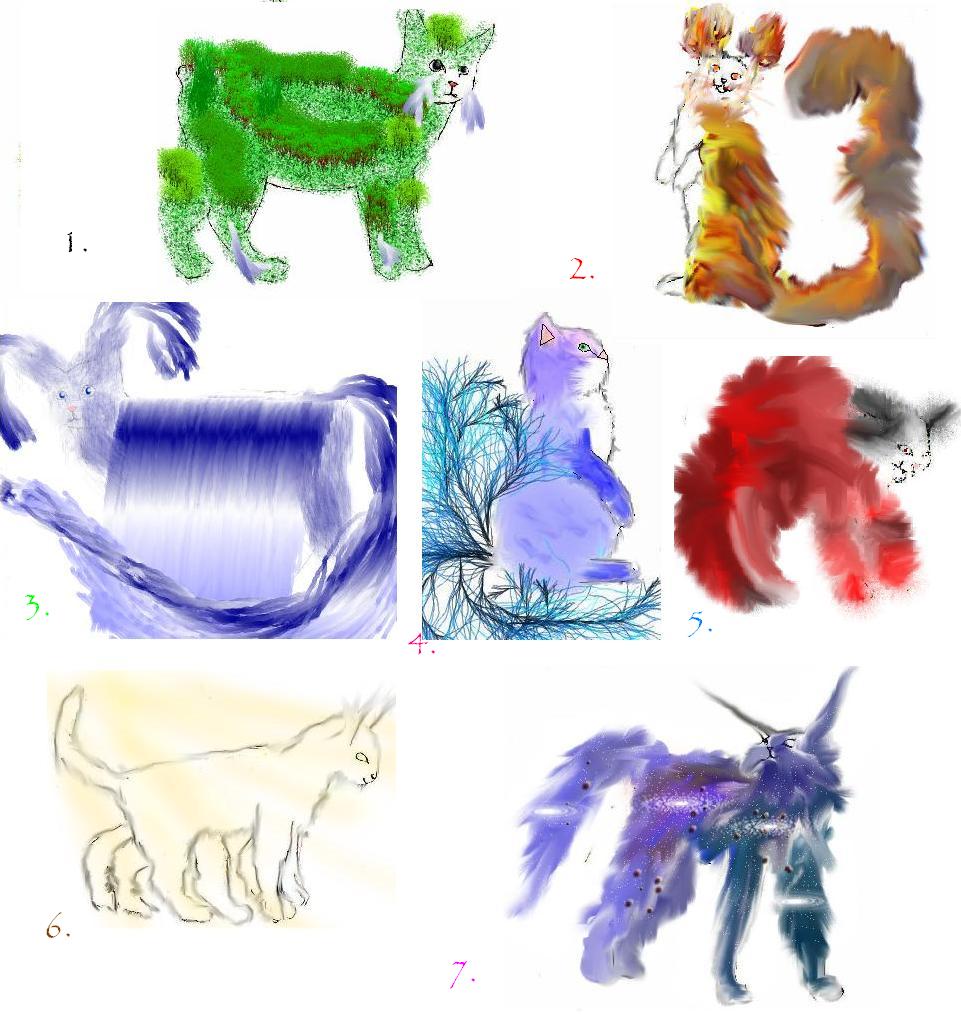 Description
these cats are all odd balls:

1. is a forest cat. a mini forest grows on its body and water flows from its eyes.
pros: very freindly. likes plants.
cons: it winter all its leaves fall off creating a mess. needs a warm home to live in. does not get on with flamey

2. flamey
pros: keeps you warm. quite frendly.
cons: flamible objects need to be kept away from it. do not cuddle. does not get along with watery.

3. watery
pros: no need to pay water rates. free water all year round!
cons: messy need to keep near well draned area. may cause flooding.

4.fluuffy
pros: very cuddley. fur can be used to make clothes by knitting.
cons: messy. furr falls out in summer.

5.insane cat.
pros: very friendy.
cons: may expode/impode at random. will put self back togetherthough.very vocal due to this. not a cat to watch at dinner times.

6.invisible cat
pros: active and friendly
cons: cannot be seen unless in suns rays.

7.unverse cat.
pros: pretty and interesting to watch the stars on it.
cons: very hard to look after.

ALL UP FOR ADOPTION! PLEASE LOOK AFTER THEM!