Friendship
Friendship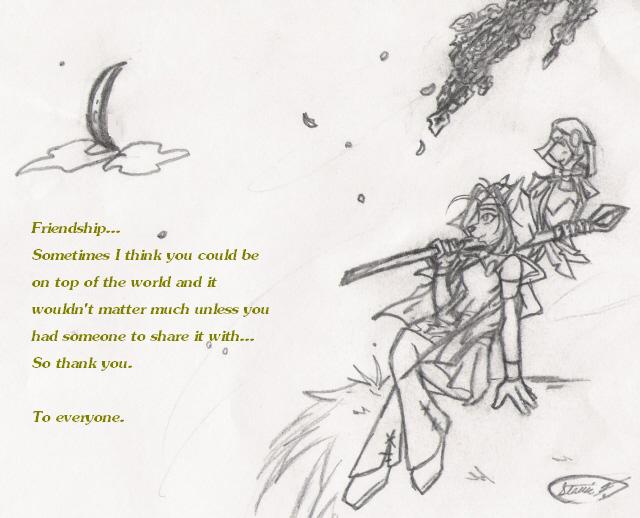 Description
Well...what to say except thanks to everyone out there, whether you know me in person or not!<br />
<br />
I could have used anyone from the game...Sly and Murray or Sly and Bentley...etc. to portray the idea, but when I thought about it, Kara and Arpeggio came to mind.<br />
<br />
Omigosh! I've done another serious thing!<br />
<br />
I hope you guys like it, because it's for all of you. Yep, everyone reading right now and several people who probably aren't.<br />
<br />
-sniffle- I love youz guyz.